Year 4 Boundless Residential
See here for all of the updates and photographs of Year 4 (Redwood's) residential trip to Boundless Outdoors in Malvern on Wednesday 28th June until Friday 30th June 2023!
Wednesday 28th June 2023: Day 1
We had a lovely bus journey, leaving at 9.30 and arriving just after 10am. There was a lot of (beautiful?) singing and chanting in excitement during the journey!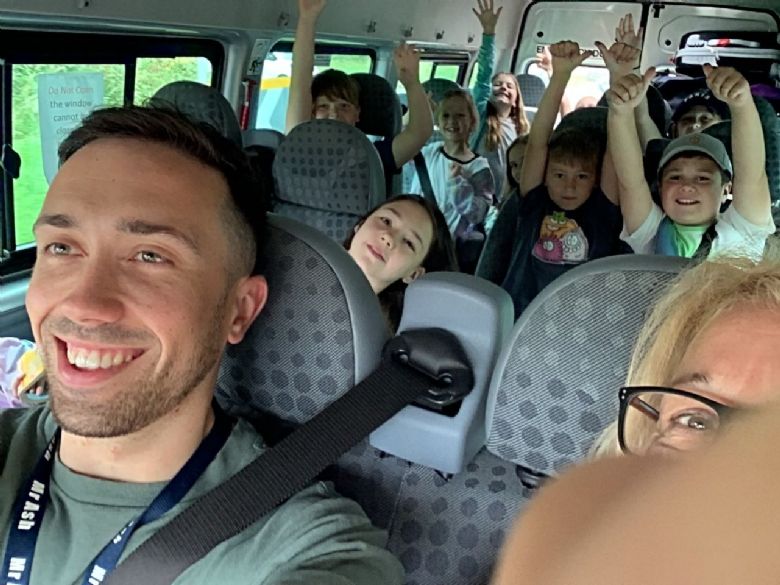 Settling in
When we arrived, we had a briefing to get used to the rules. Then it was time to make our beds. This was easy for some and challenging for others. The children were still smiling then!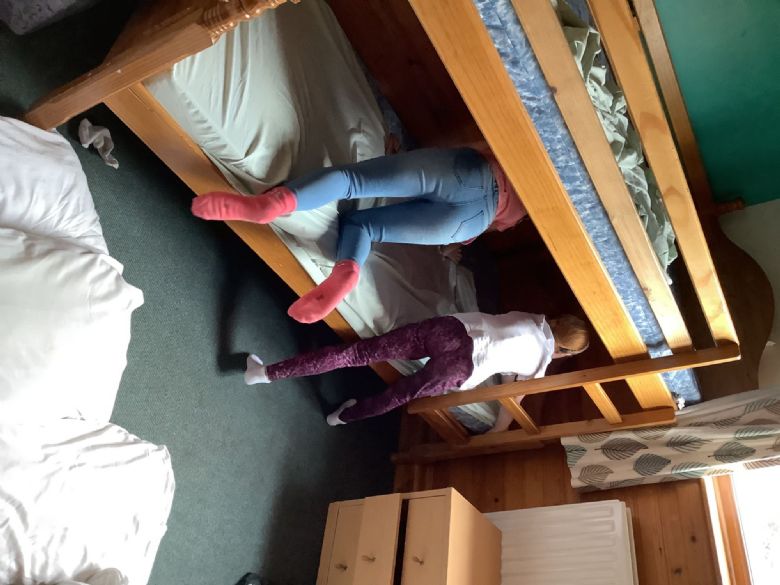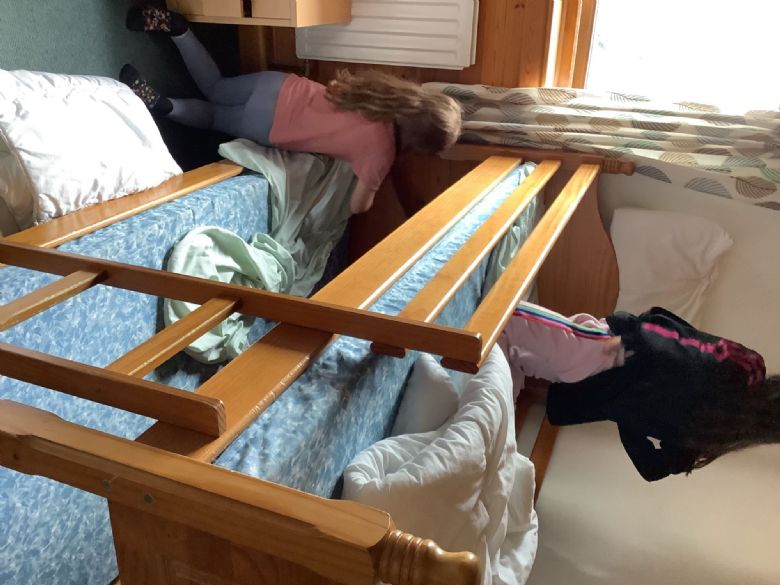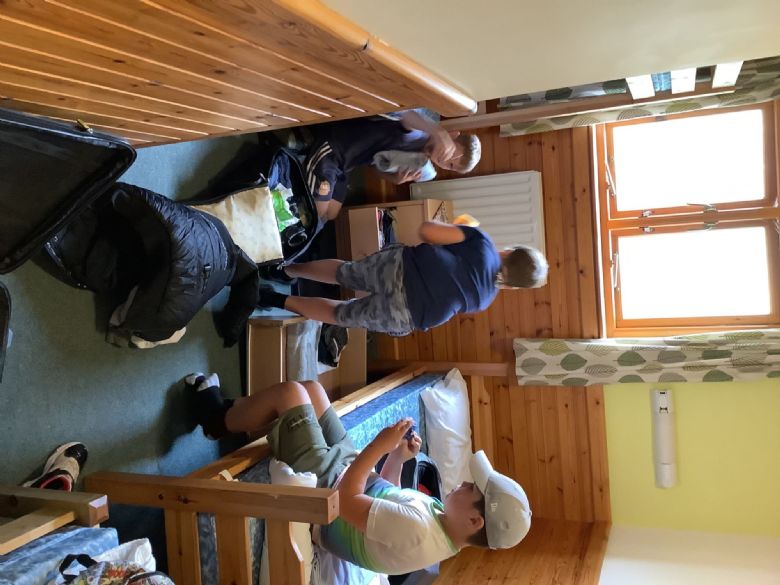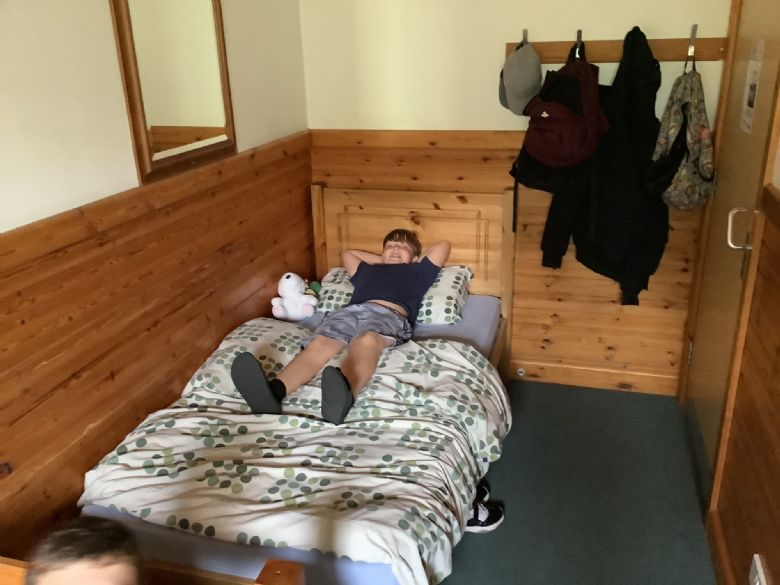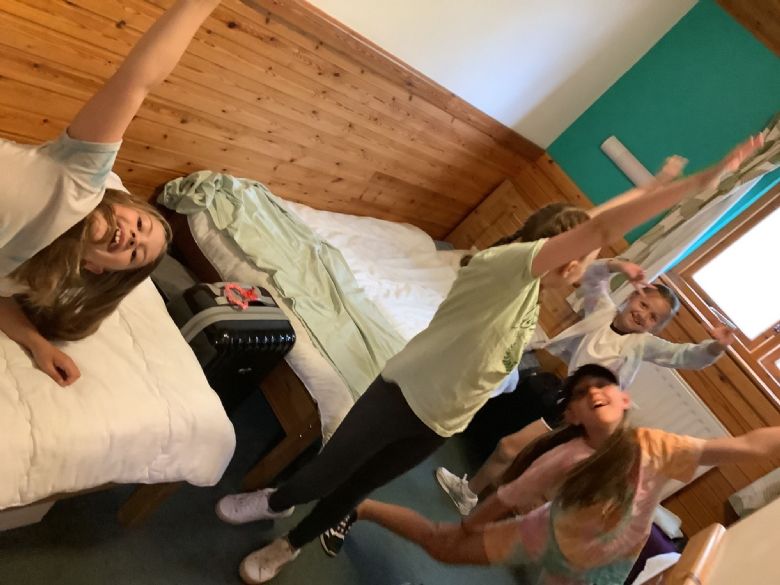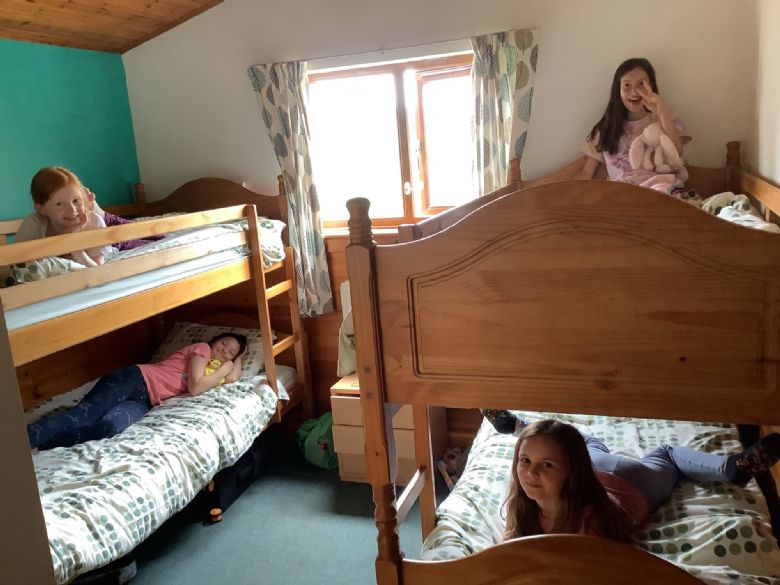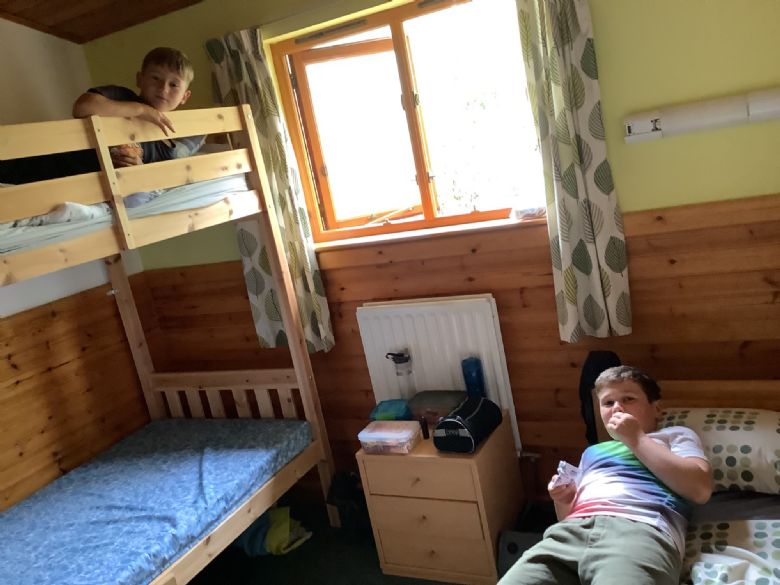 Activity 1: Orienteering
The children had orienteering as their first activity. They had a brilliant time being let loose across the entire site trying to find different points on a map: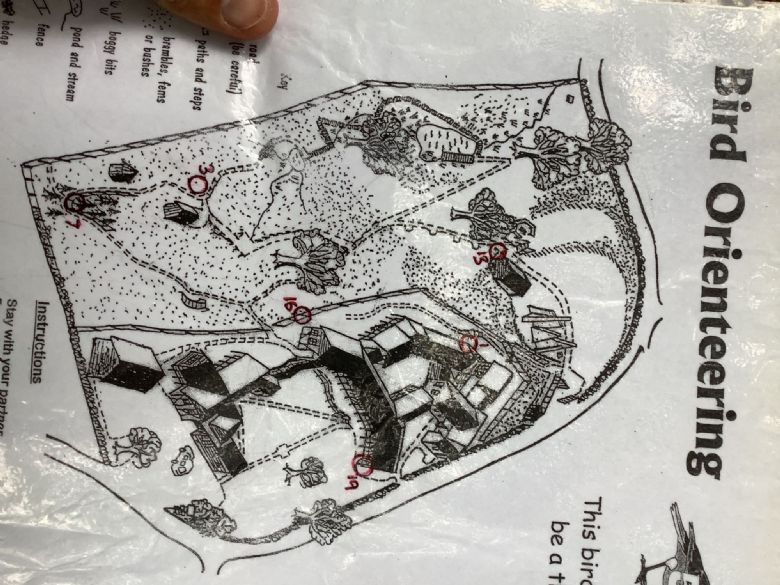 When children found the points, it gave them a letter and when the found all of the letters, it spelt out a species of bird. It was great to see the children work collaboratively to solve a problem!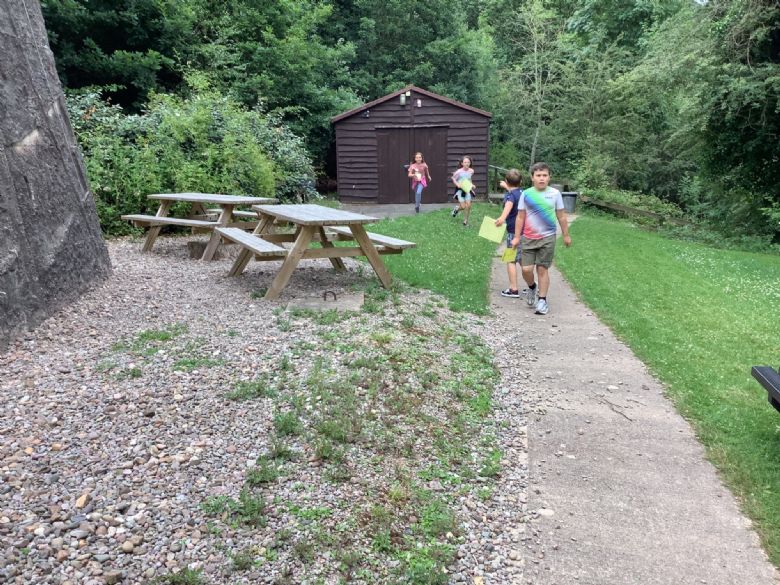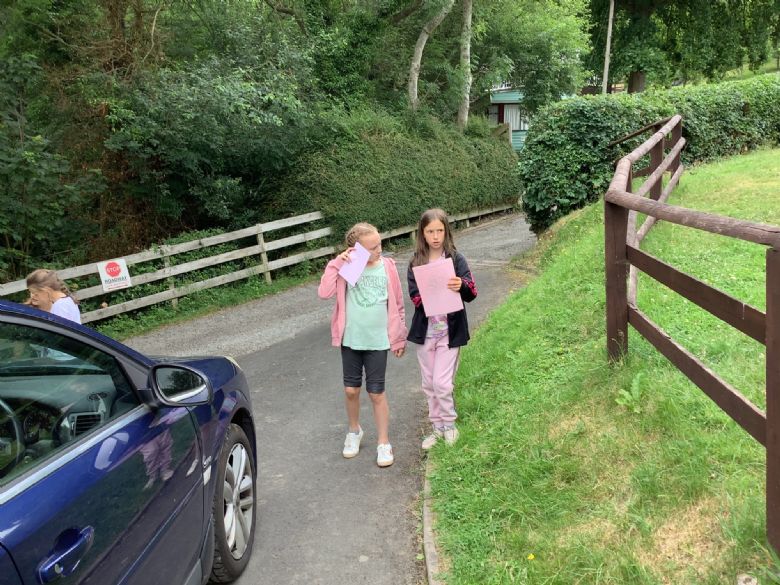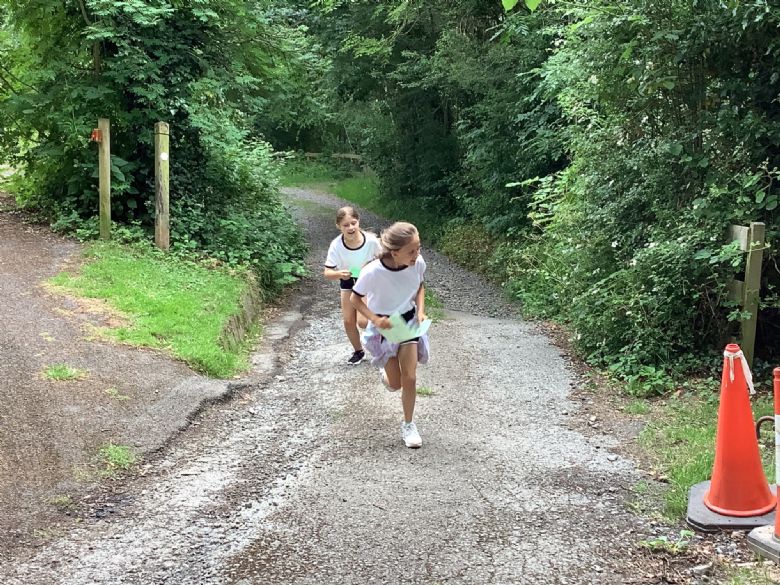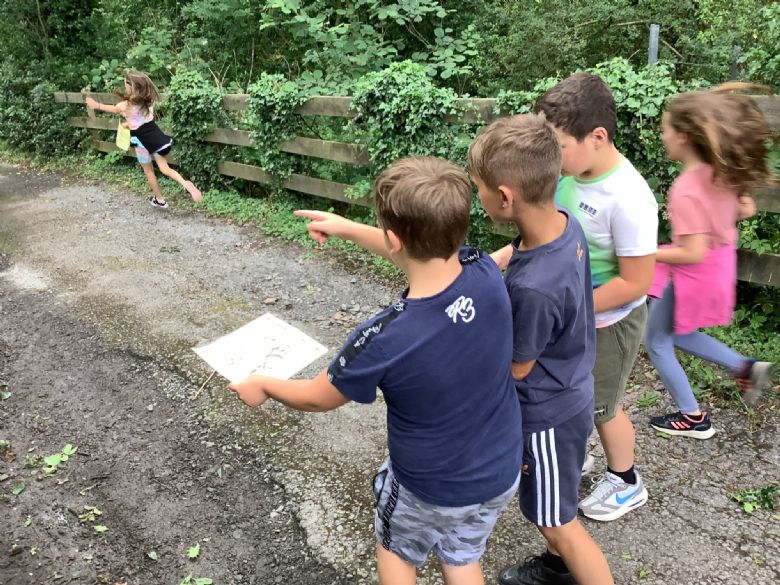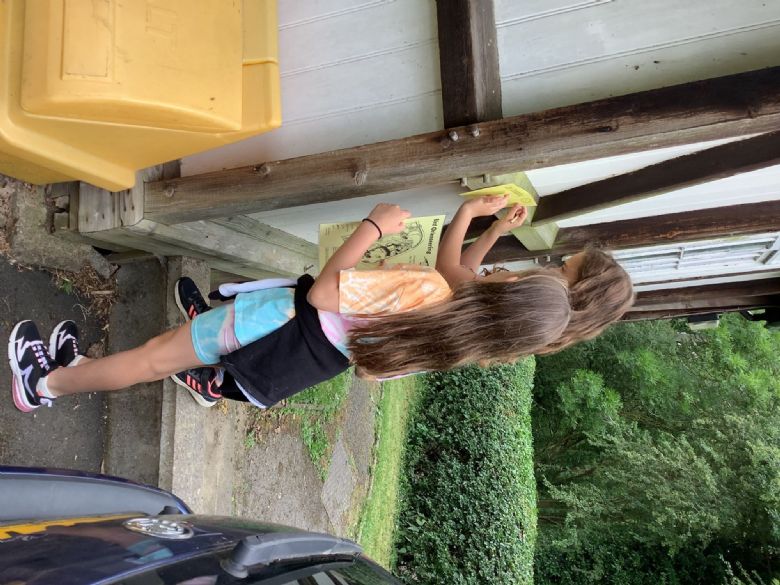 Activity 2 - Quad Pole (Climbing Pole)
Our second activity today was the quad-pole. For this, we had to climb up a very tall and wobbly pole. The aim was to get all 4 members of our groups to the top, standing and balancing. Absolutely every pupil had a go at this without hesitation and many made it to the top. How great are we?!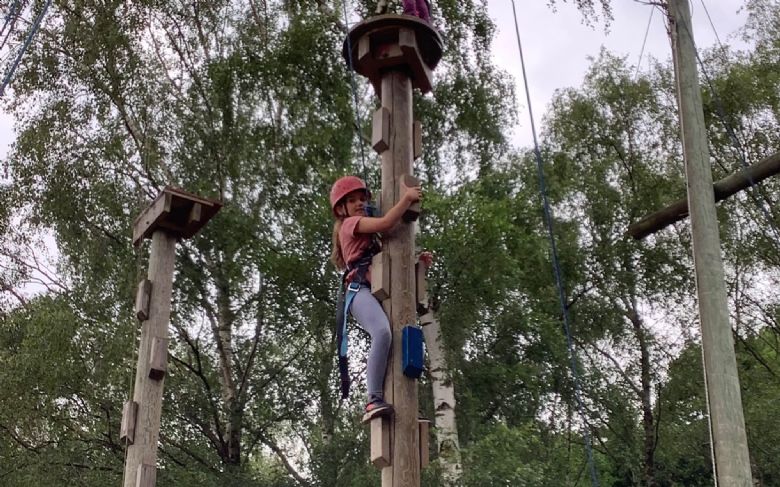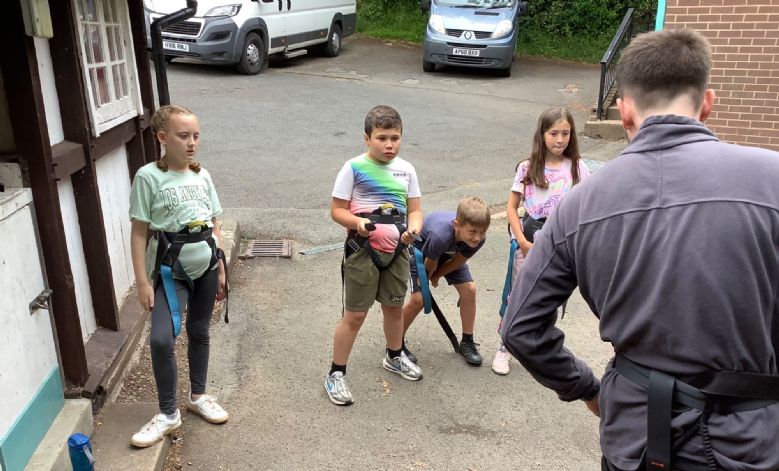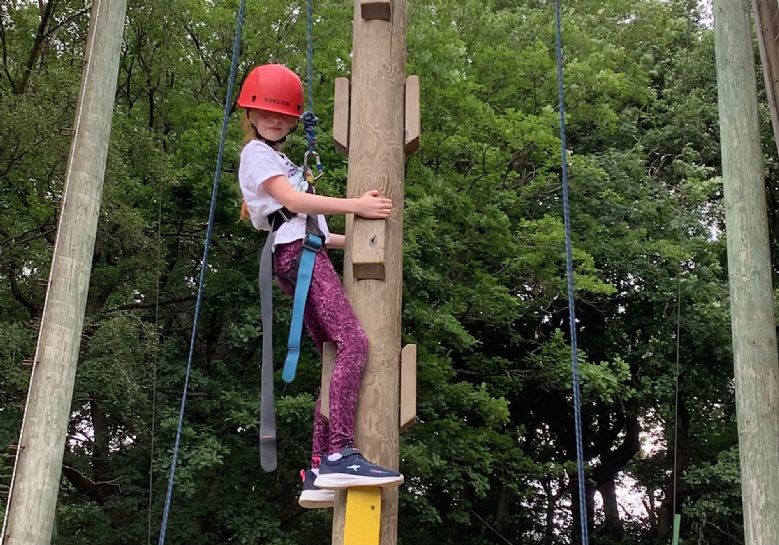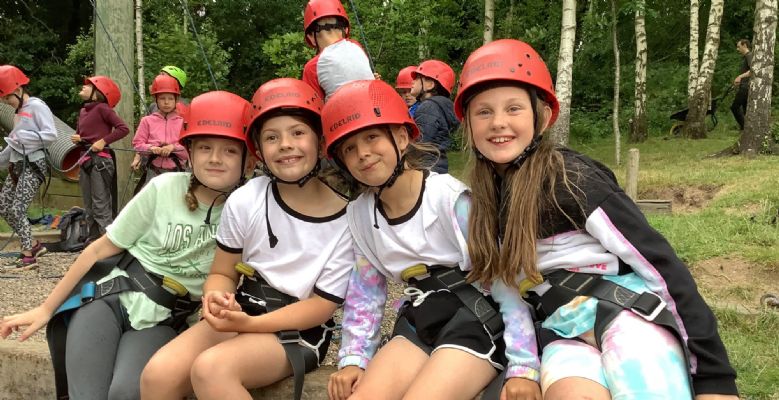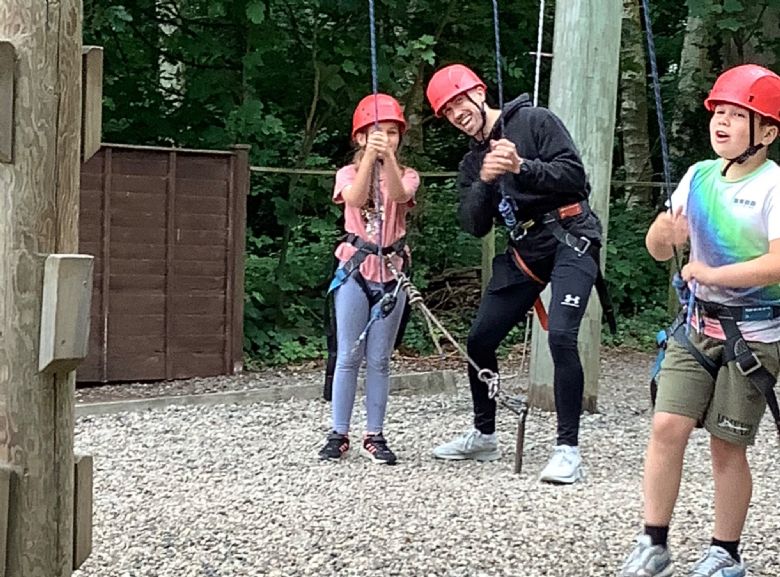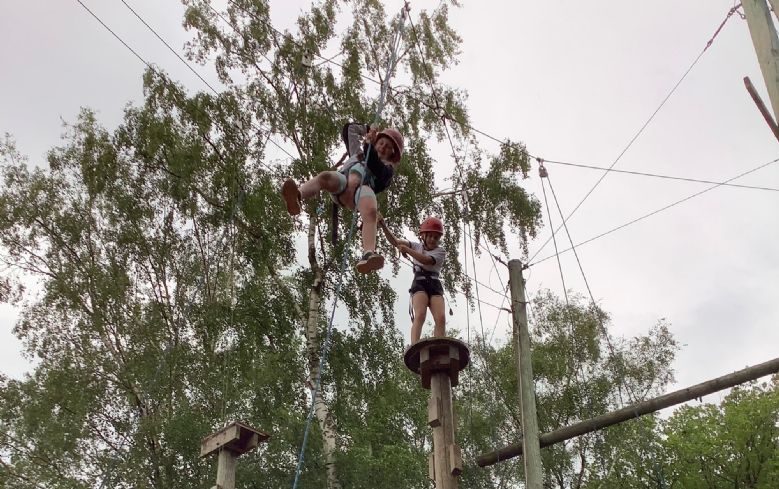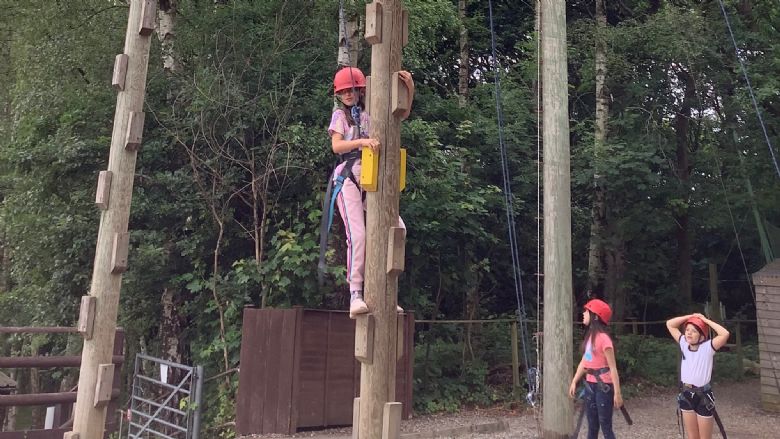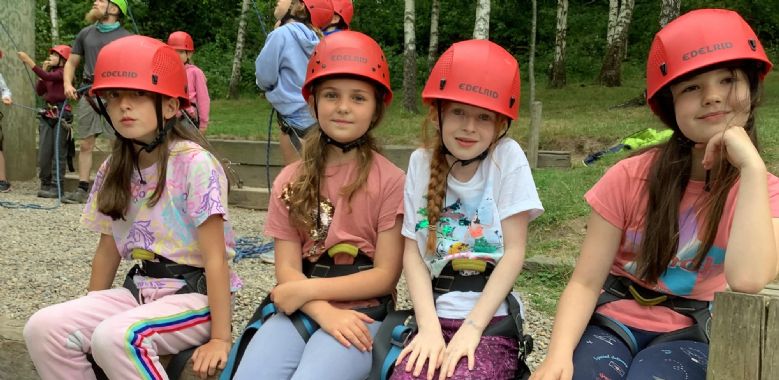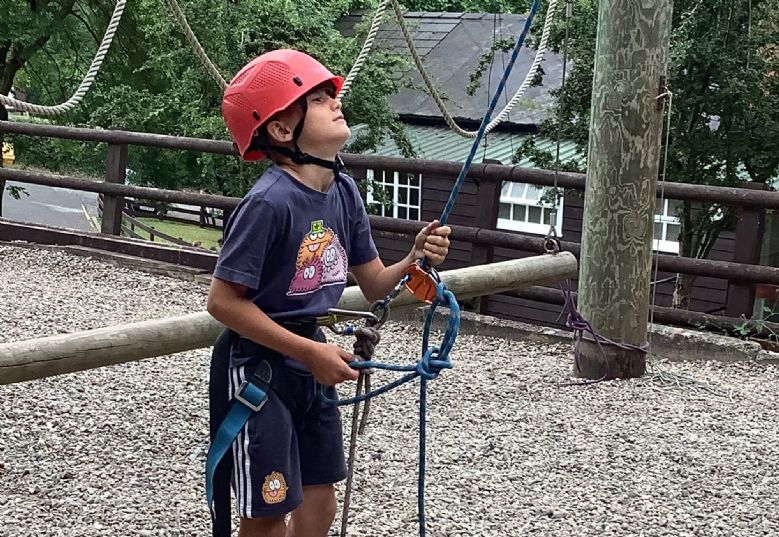 Dinner
The children had to sit down at the table together for dinner. When they were finished, they had to scrape off their plates, make sure that the table was cleaned and tidy. It was sausages and chips for dinner tonight!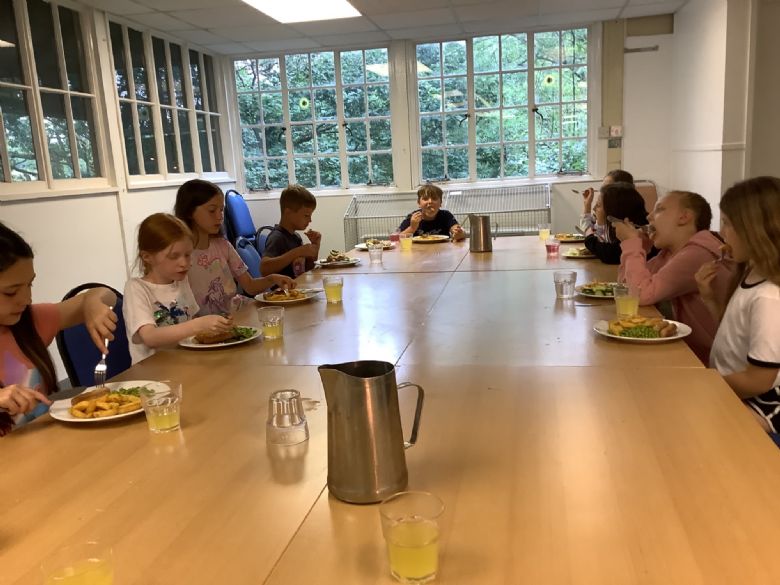 Activity 3 - Malvern Hills Night Walk
We went for a walk this evening (in the hopes we'd be tired enough to sleep!) across some of the Malvern hills. The views were spectacular and we enjoyed the exercise. This was a lovely time to have a chat together and to reflect on a successful first day. Well done to all of the children so far. We are very, very proud of them and all that they have accomplished already!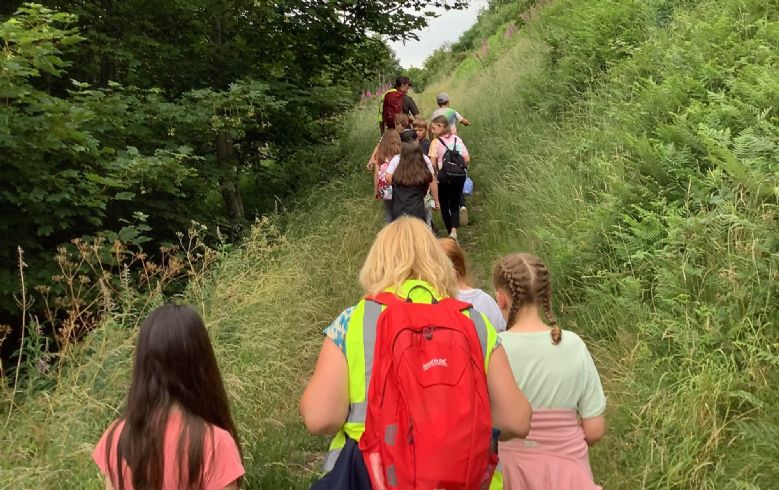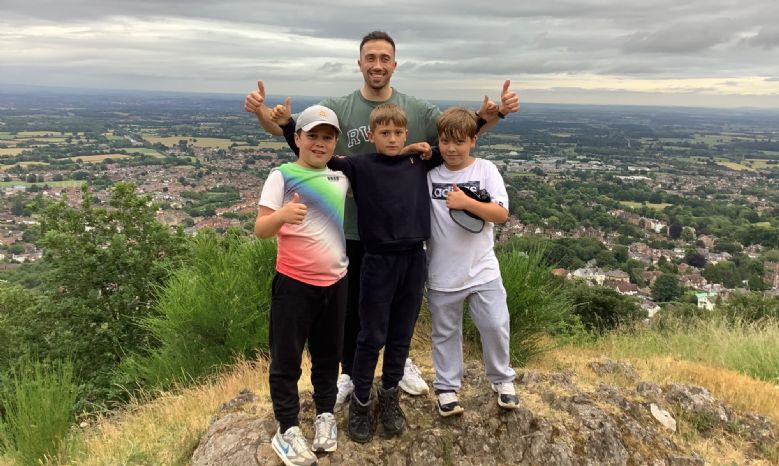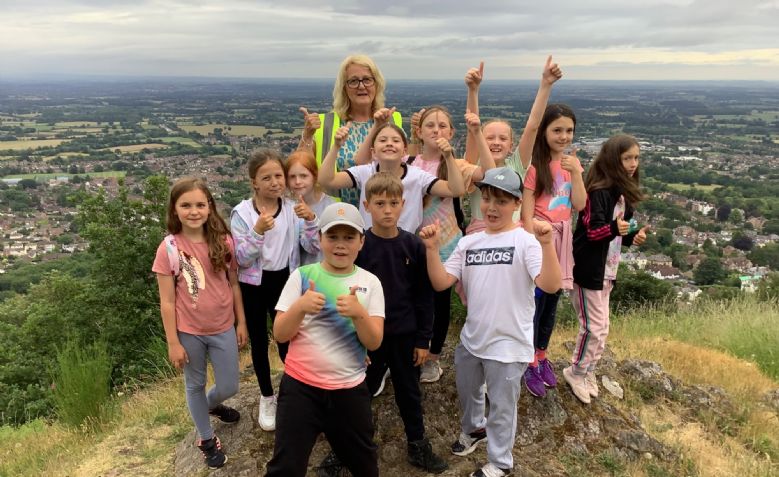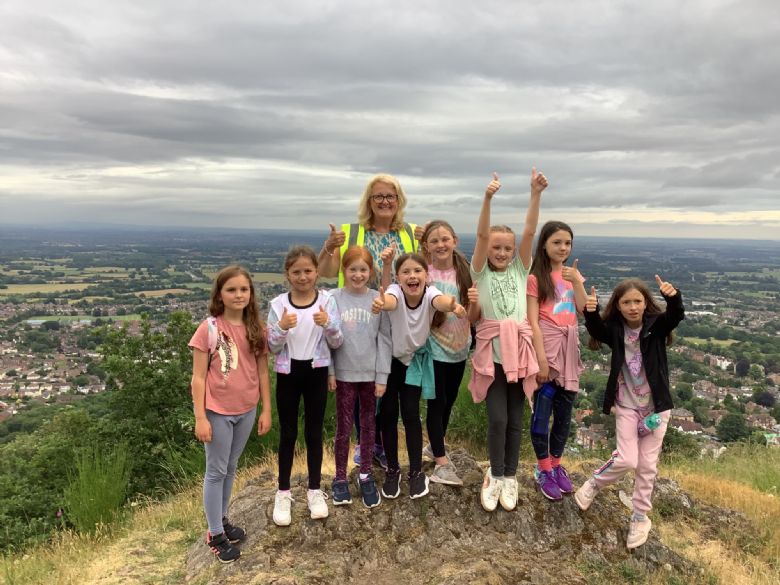 Thursday 29th June 2023 - Day 2:
Night Owls and Early Risers?
It's a miracle! We had lights out last night and the children slept straight through! No tears or worries from any of us, so nothing for parents to worry about!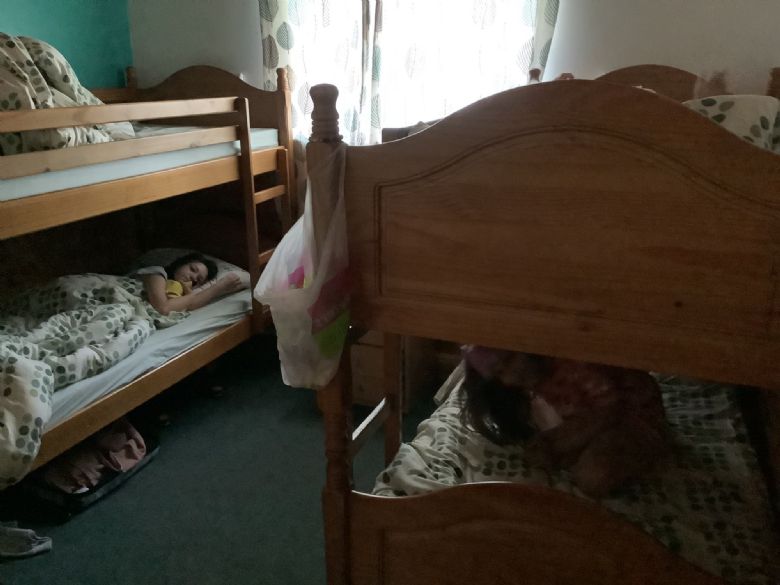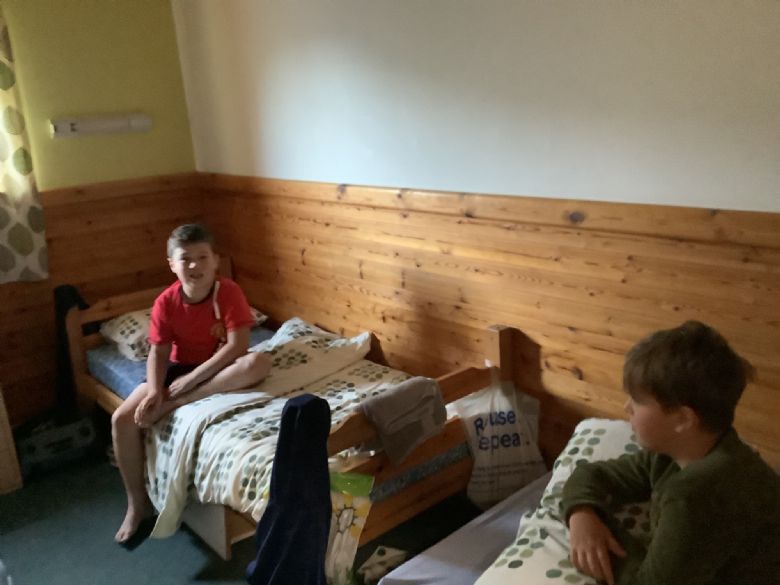 Some of us REALLY didn't want to get up... I won't mention any names...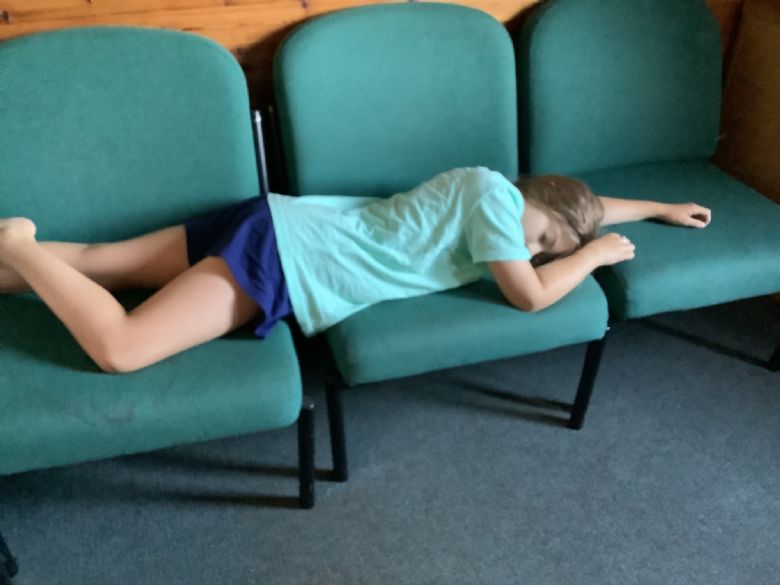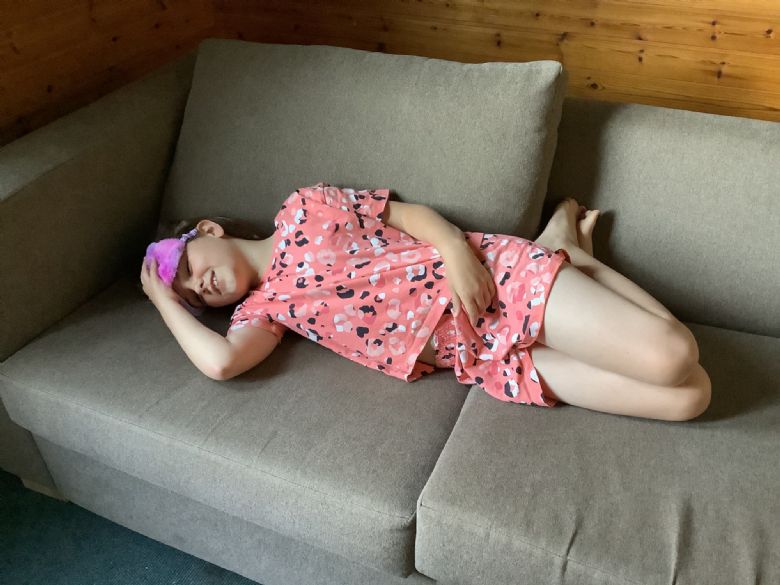 ...and after breakfast, we had room inspections. Guess who took up hoovering duty?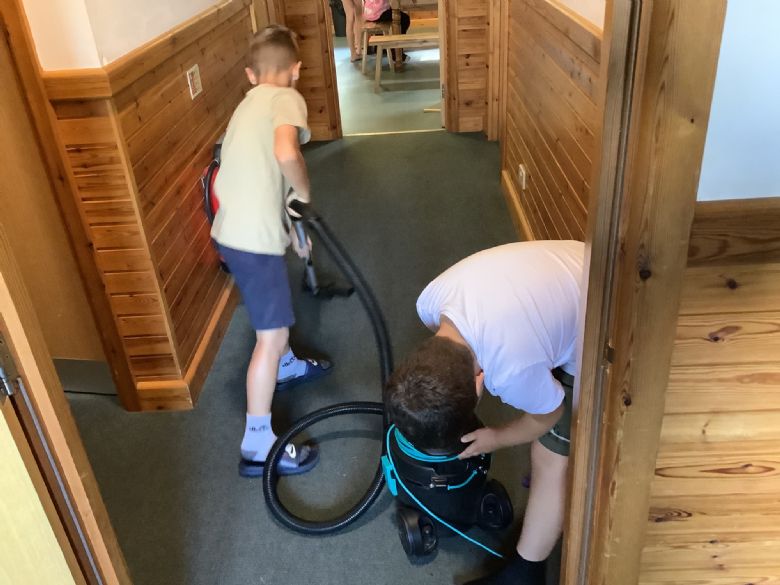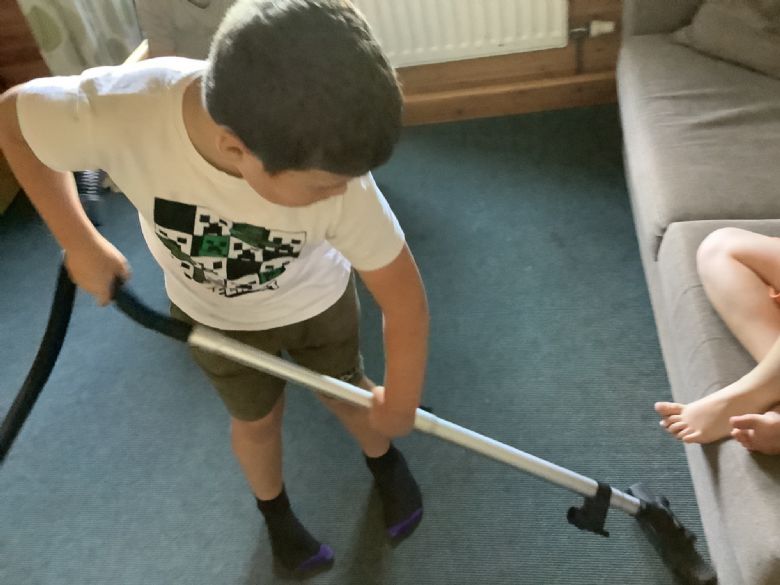 "Don't put those photos on the website! My Mum will see and make me do it at home!" - Jake
Activity 1: Zipwire
We had the zipwire first thing this morning. Every single child got up to the platform at least and most of us flew through the trees!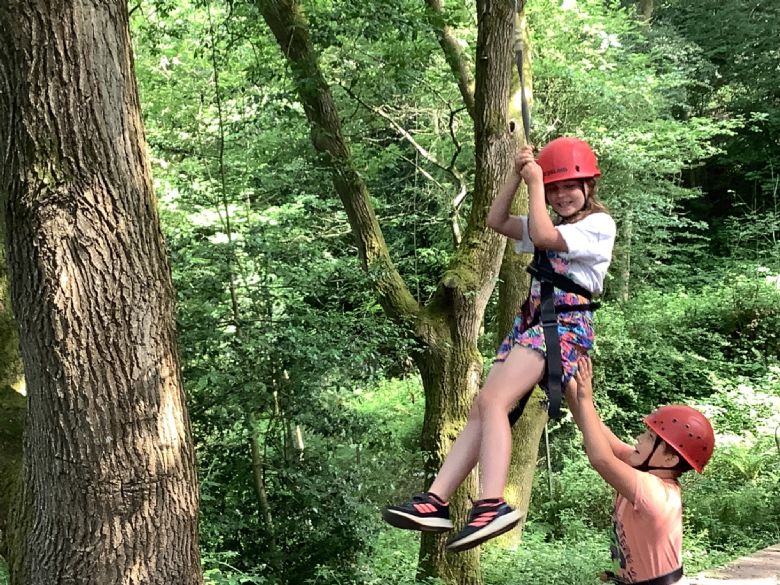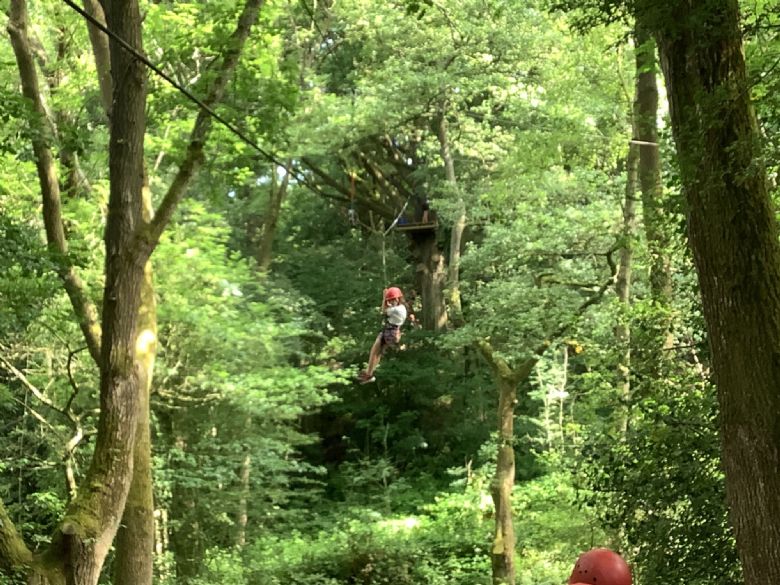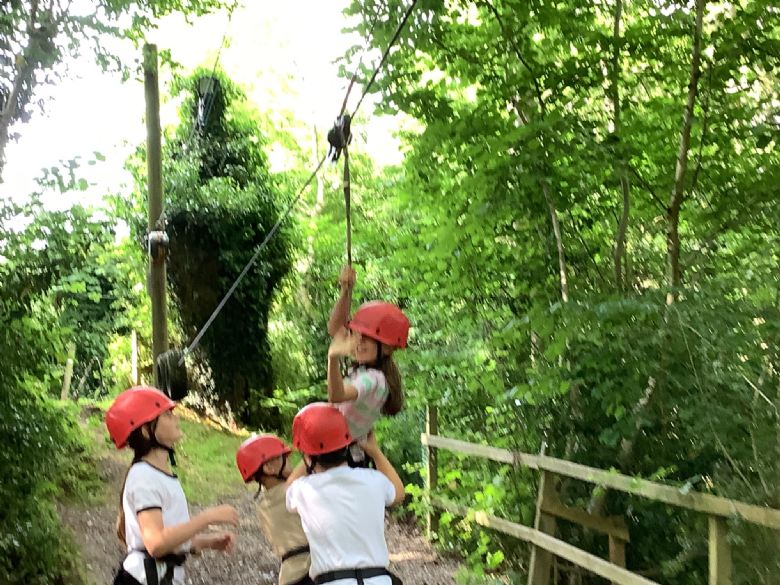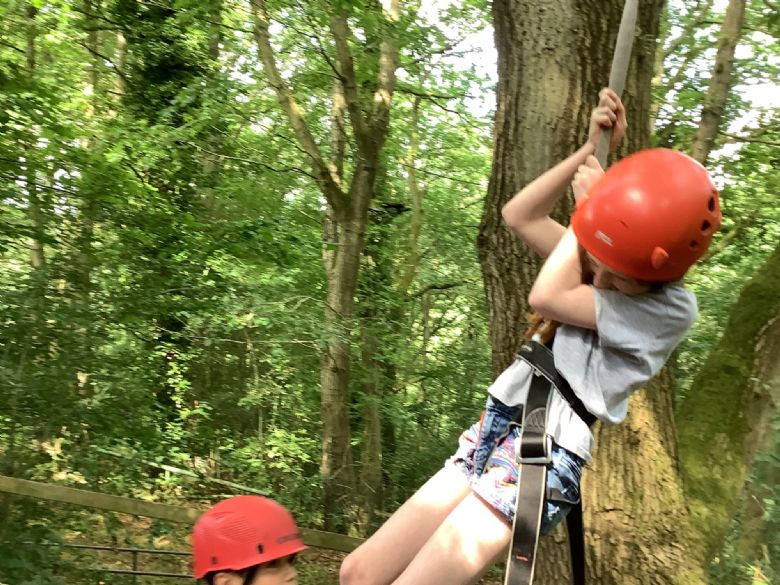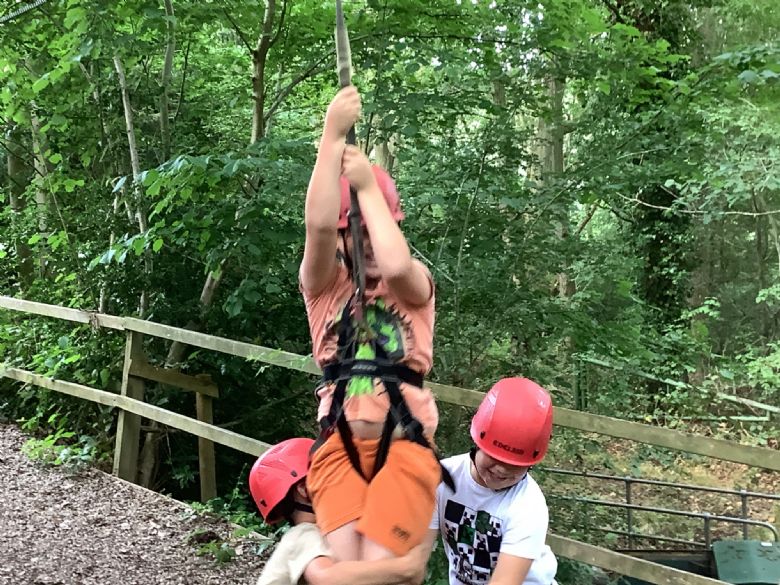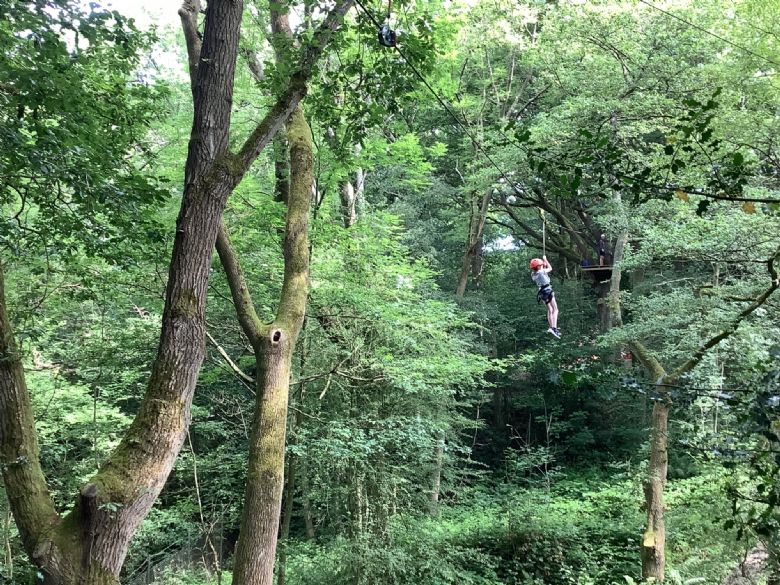 Activity 2: Archery
The children put their Robin Hood skills to the test with archery this morning. It was brilliant to see their technique improve with each 3 shots and they worked well in groups to gather points competitively. Mrs Gibbs also gave it her best shot - excuse the pun!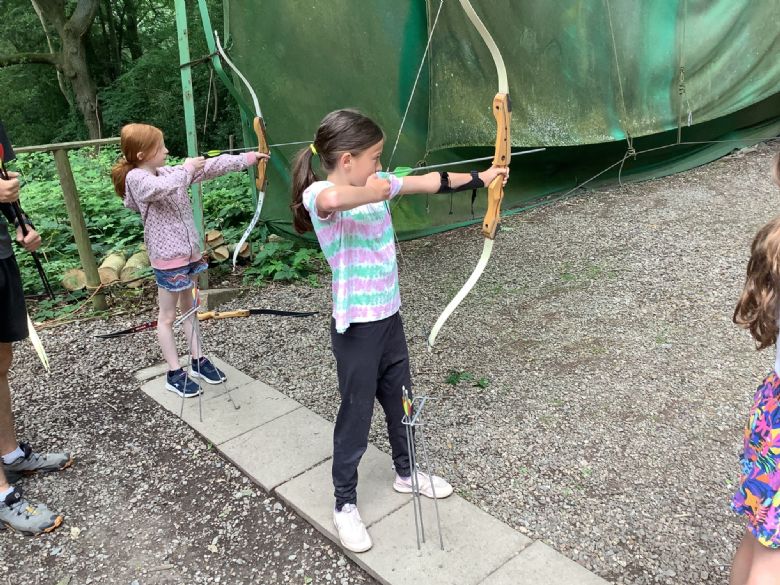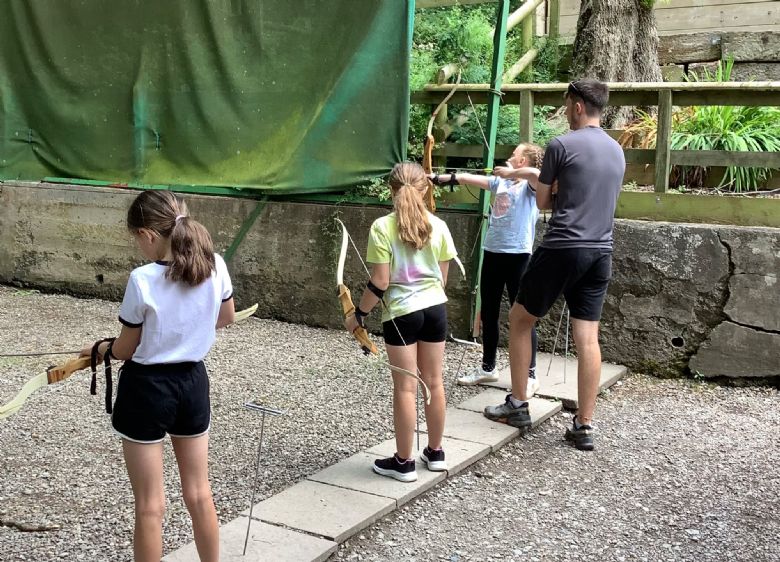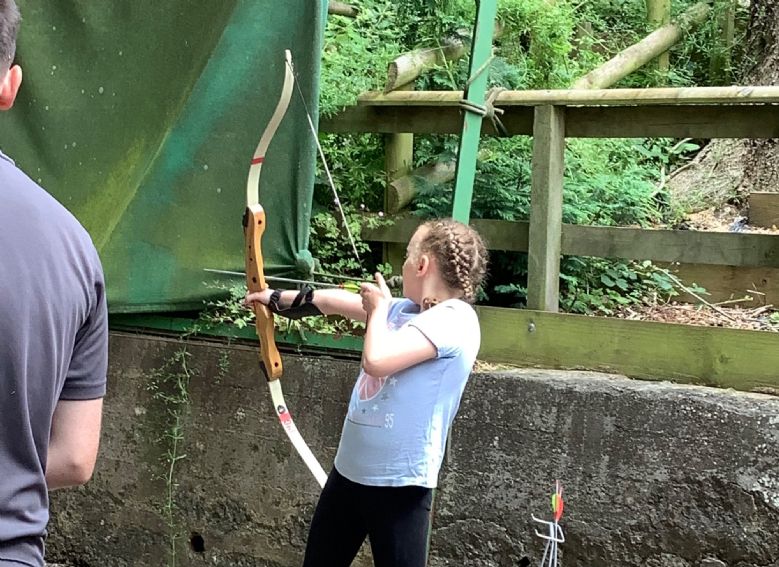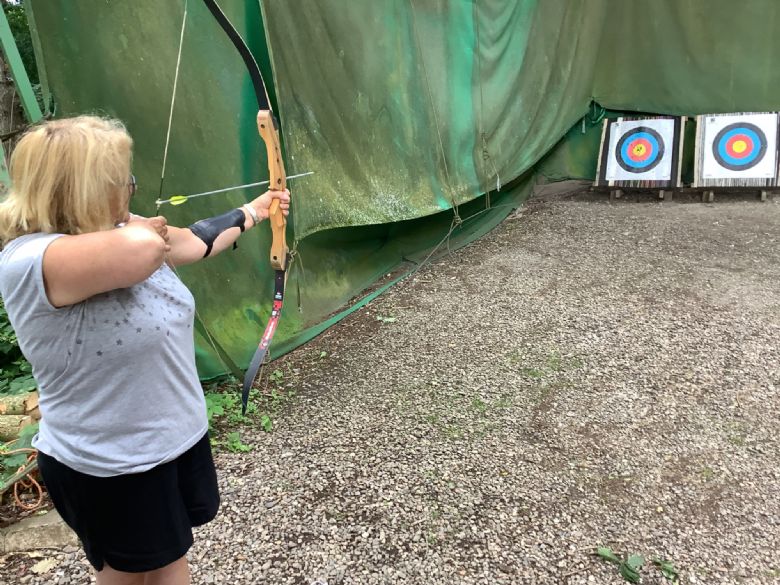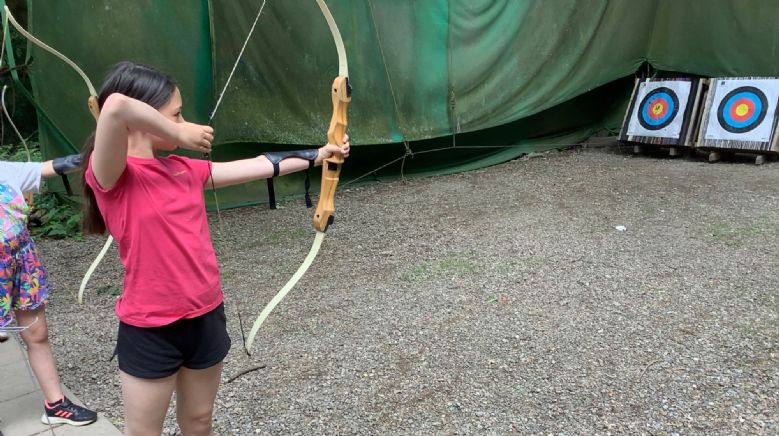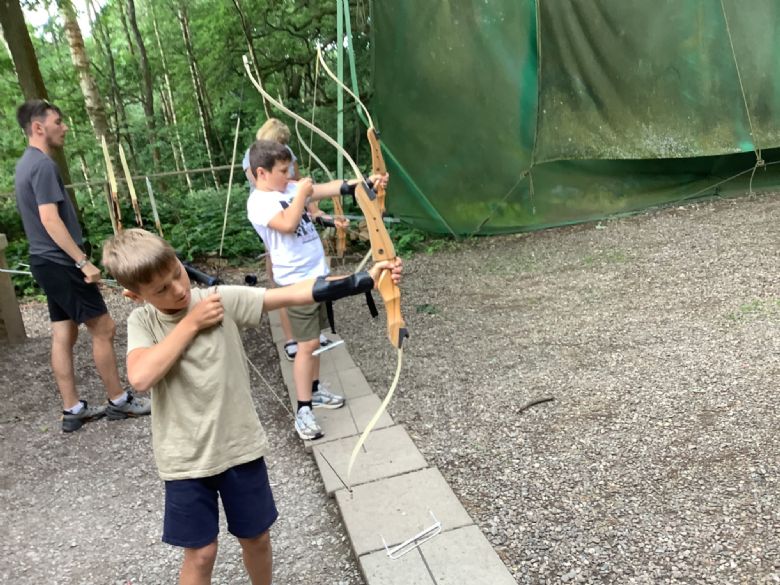 Activity 3: Kayaking
We had kayaking this afternoon at Upton Marina. It took us quite some time to gain control but once we did, we were off! I only managed to take photos before the session as I did not want to drown our iPad...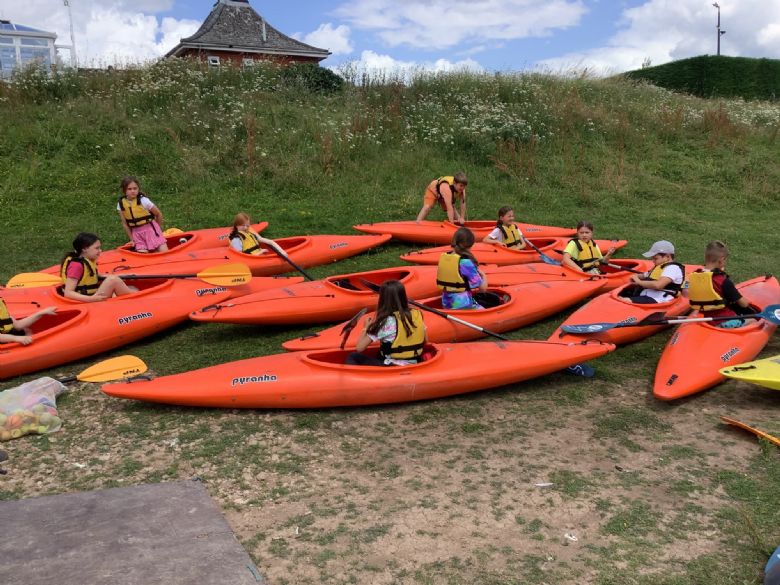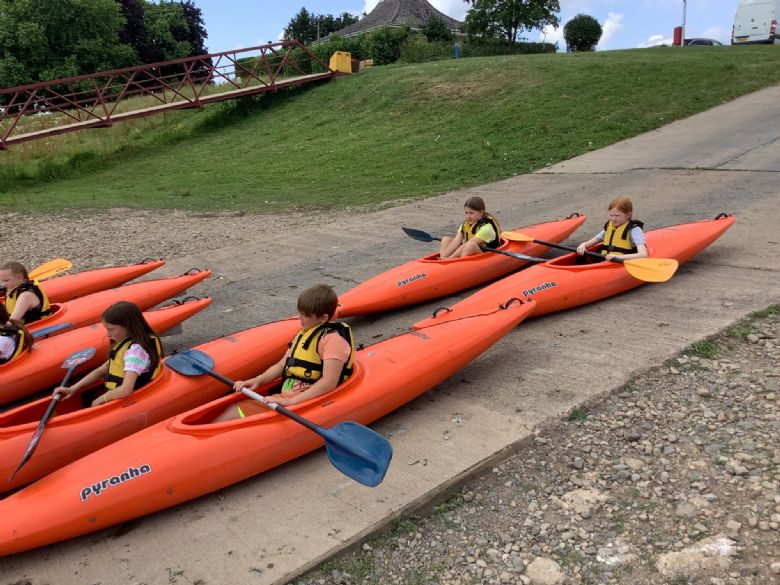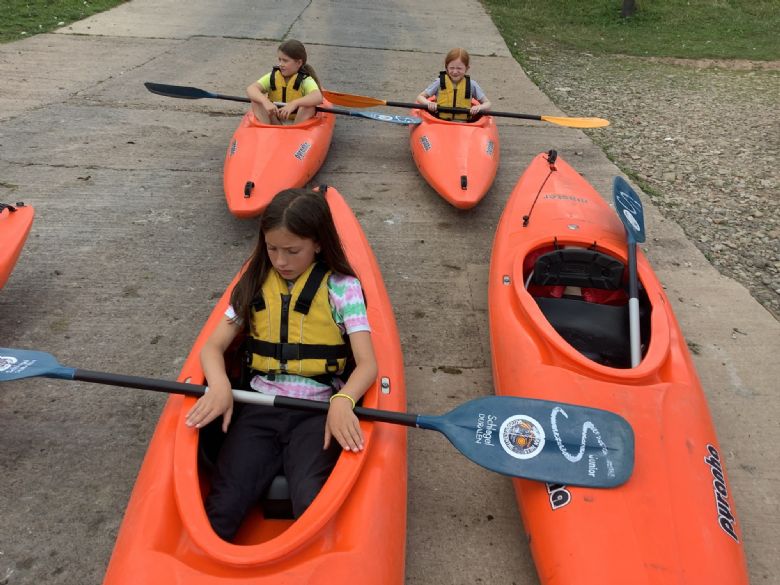 We have had another successful day - better than yesterday, even! There have been no problems whatsoever and we've had so much fun! Now we are off to the park to enjoy the sun, rather than sit inside for a film night. A welcome change of plan.
Evening
We were due a movie night but the weather and day have been so lovely, we decided to take them to the park attached to our site. The children all played together - boys and girls - in what feels like a perfect final evening.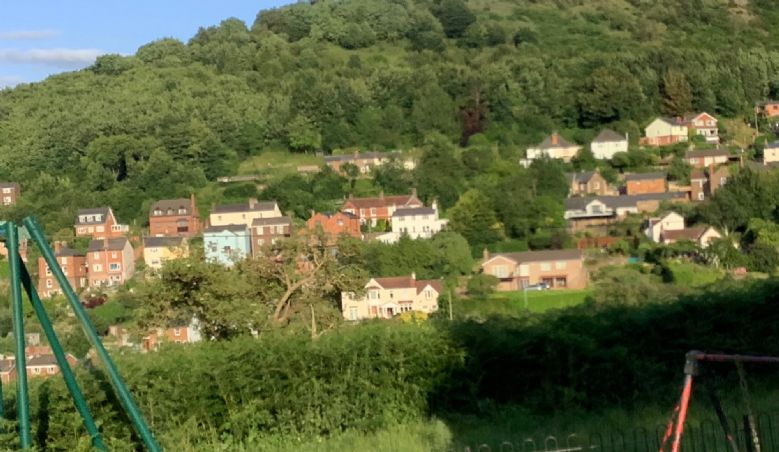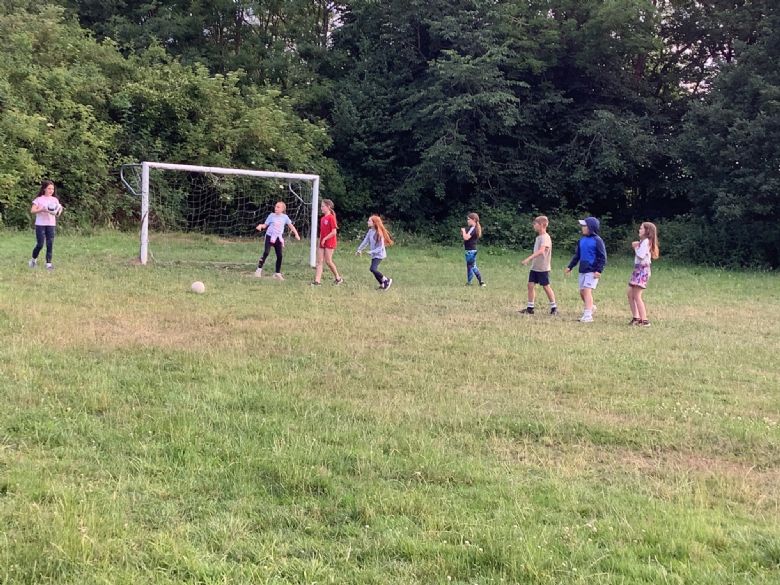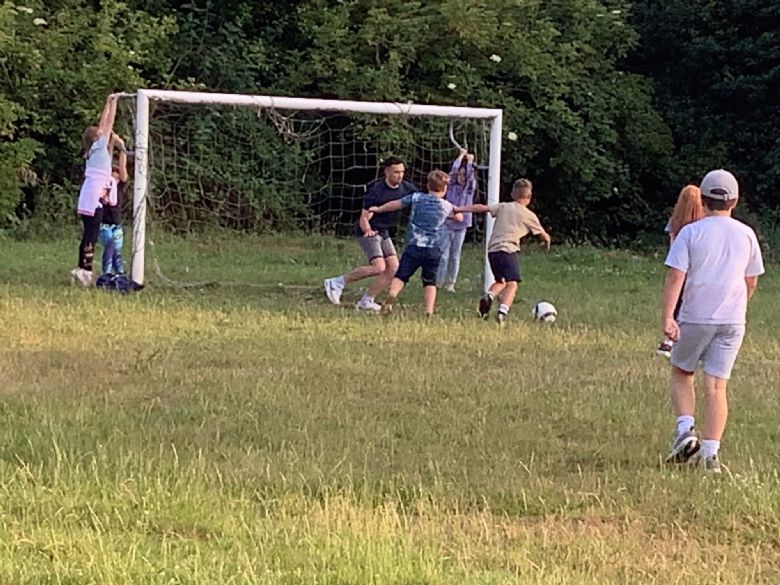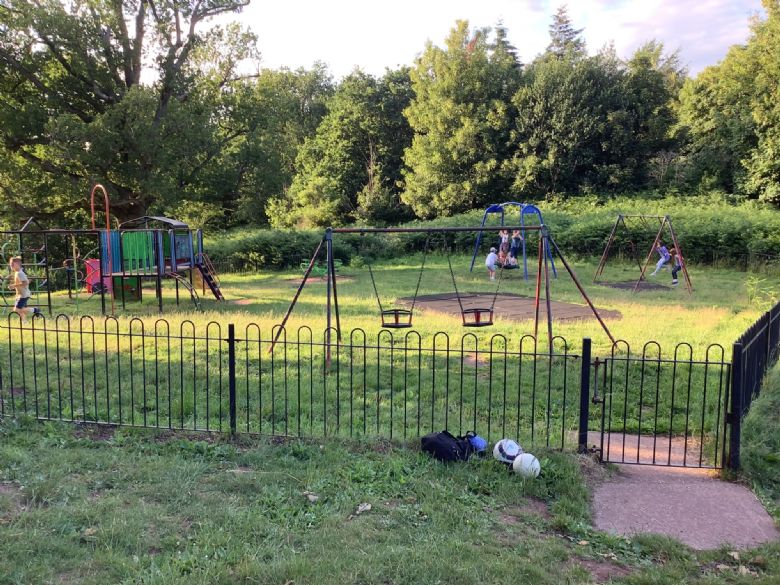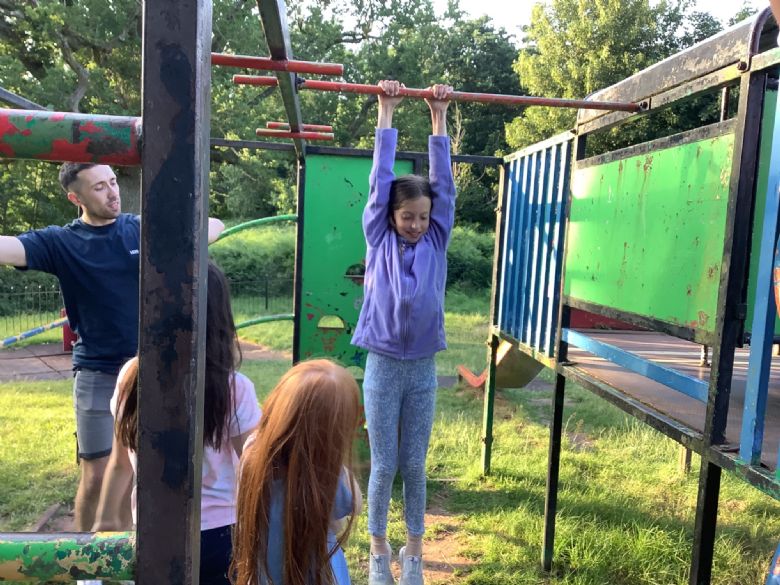 Friday 30th June 2023: Day 3 - Final Day!

We had a VERY restful night last night of peace. Not one interruption! We are ready for our final day of activities, and the children will be packing up their things ready to move our from our chalet. We are due to leave the site at 2pm and will keep your updated via text...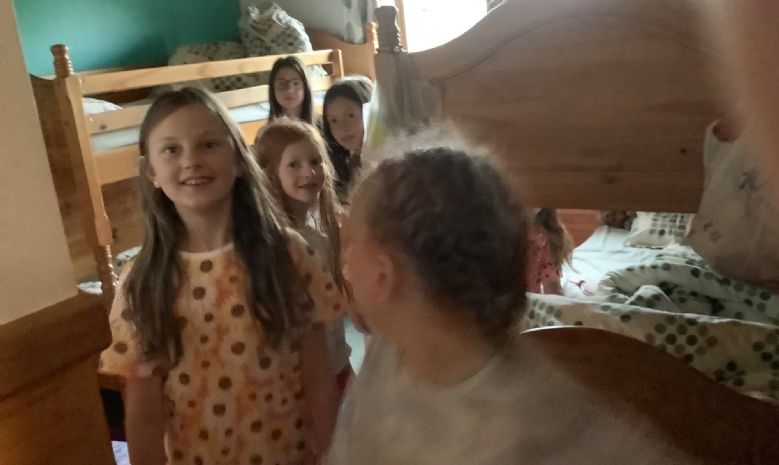 ...If we can win our final game of 'Will Nancy get up?'!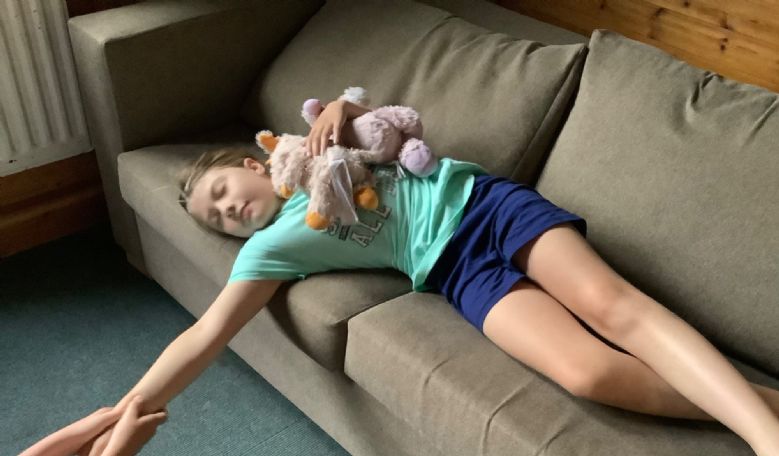 Making our lunches
Each day we have been in charge of making our lunch. Did all of learning on balanced diets pay off?!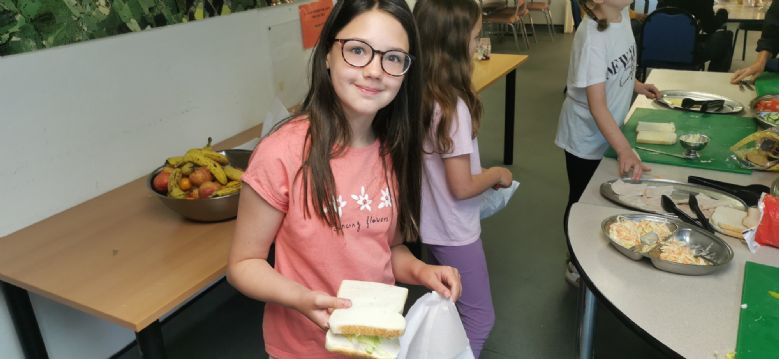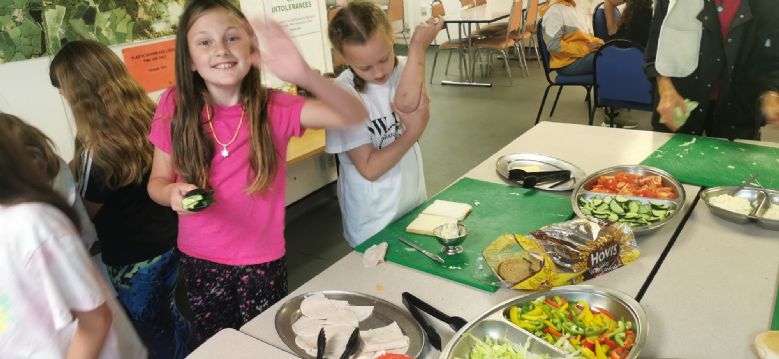 Packing up!
The children have been responsible for ensuring the chalet is as tidy as we found it. Behold the yin and Yang of tiding!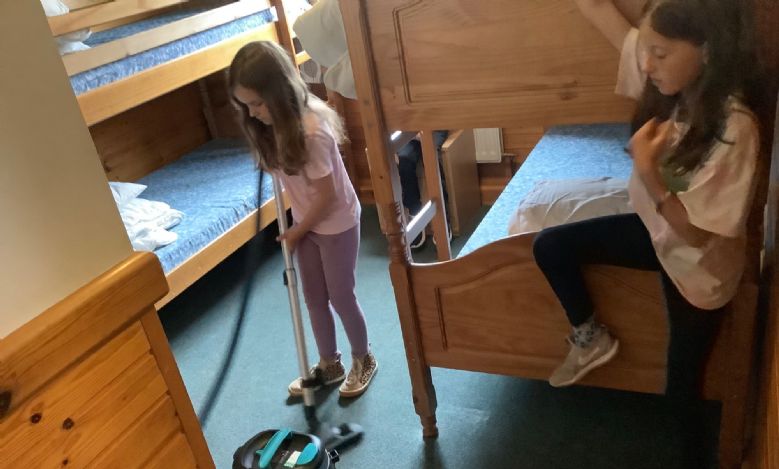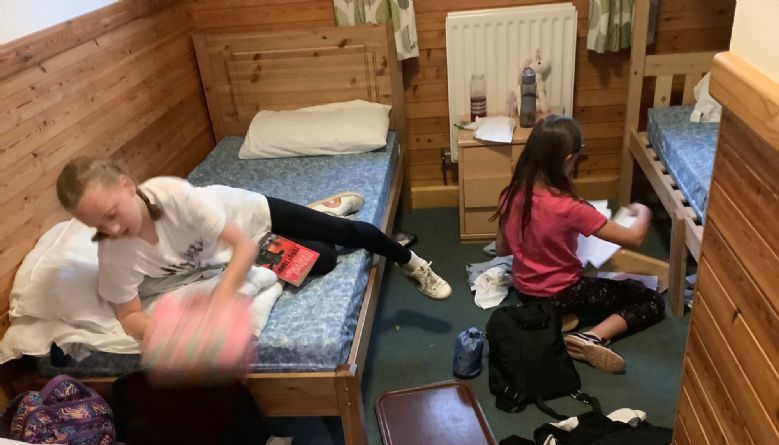 Activity 1: Climbing

We have been on the climbing wall for the first of our final activities.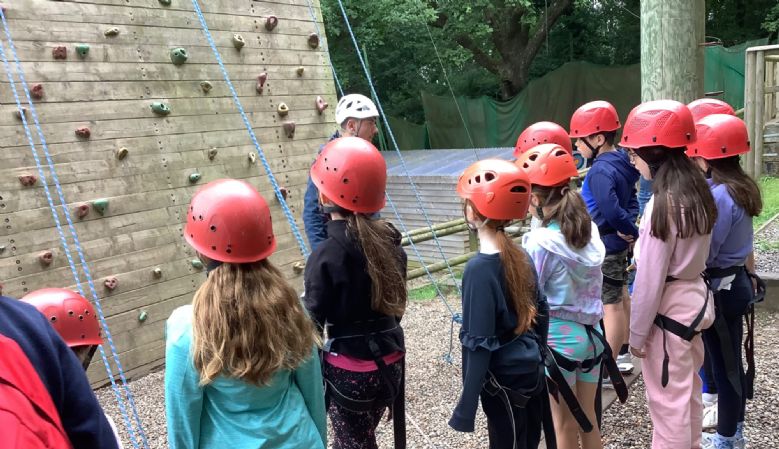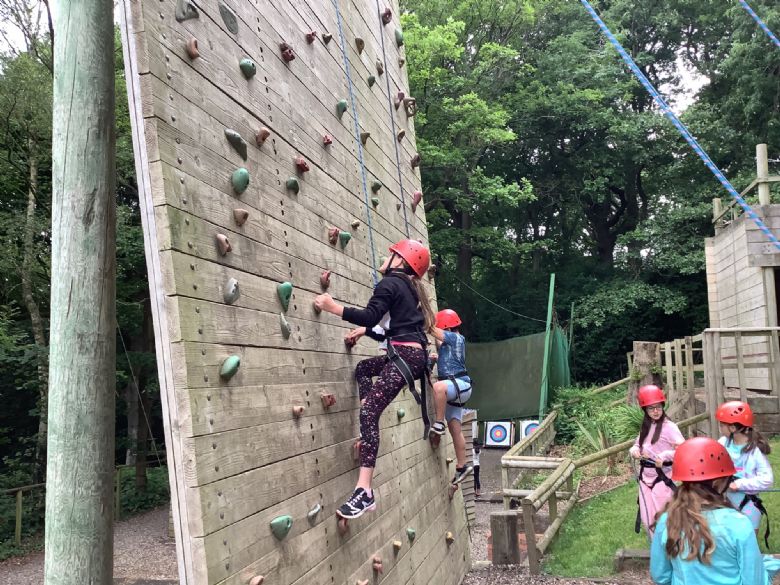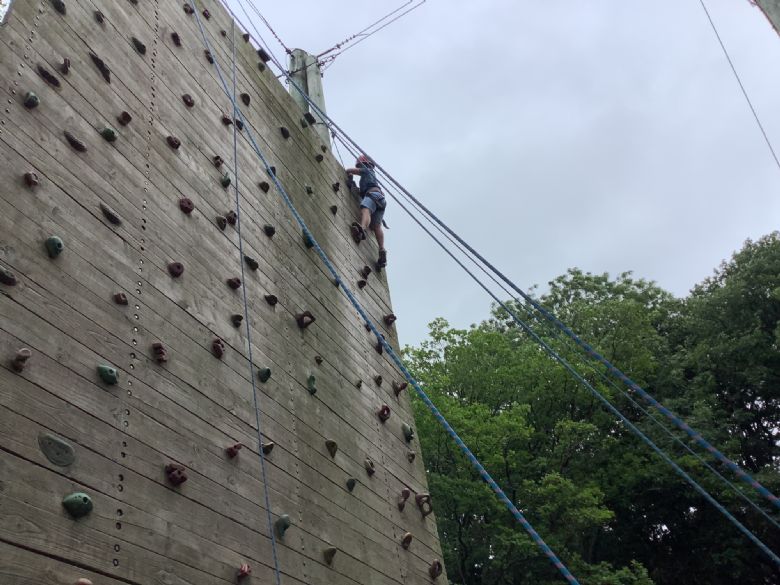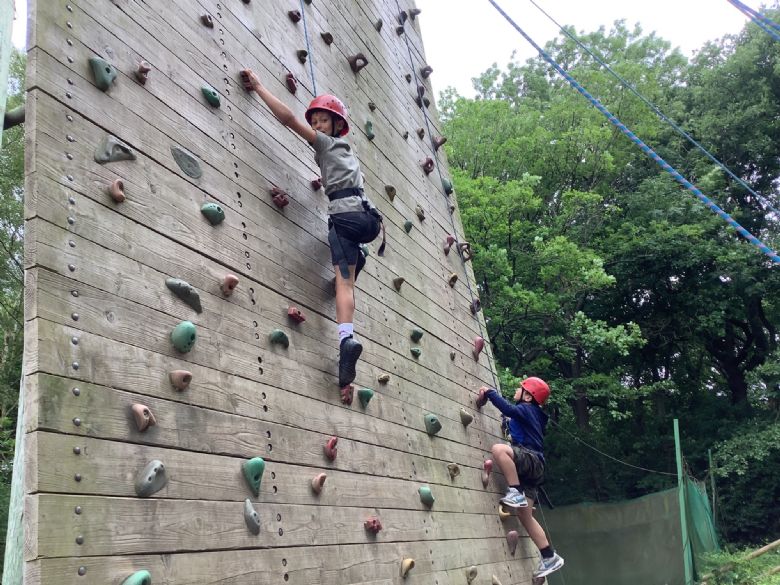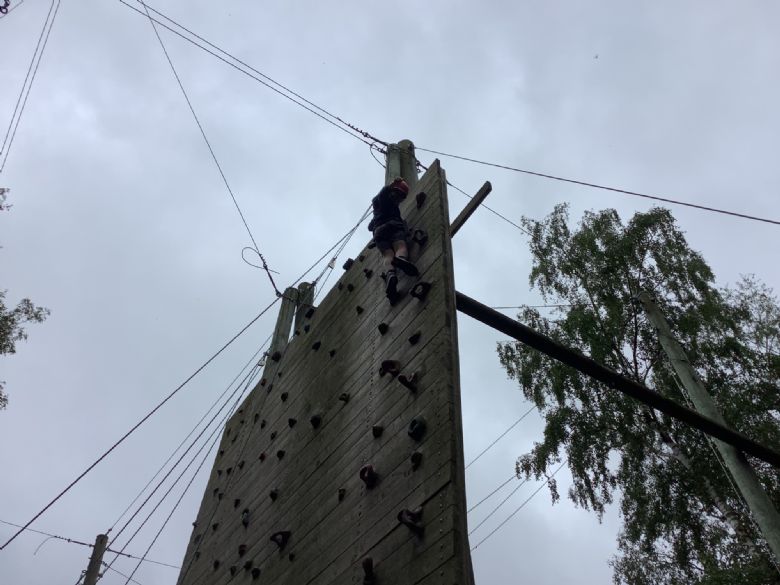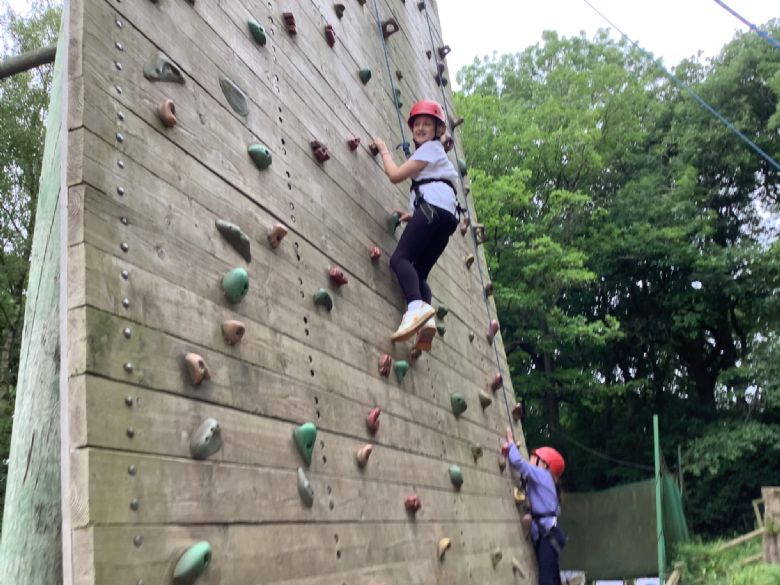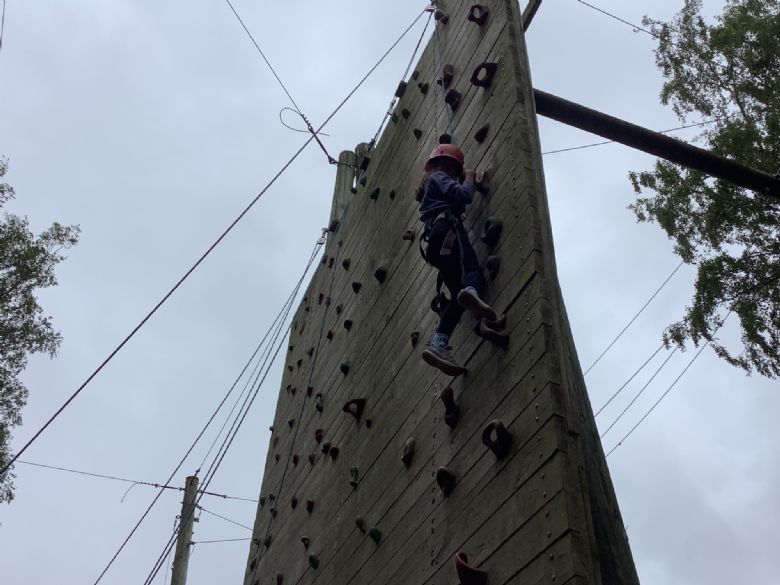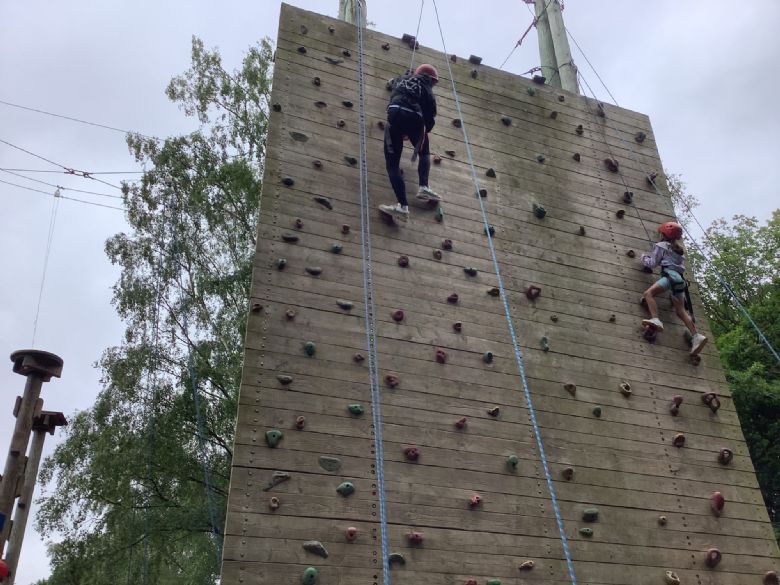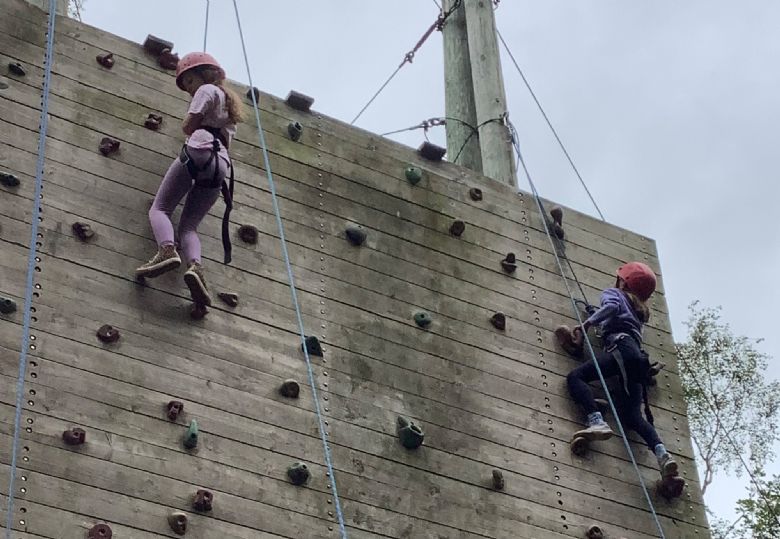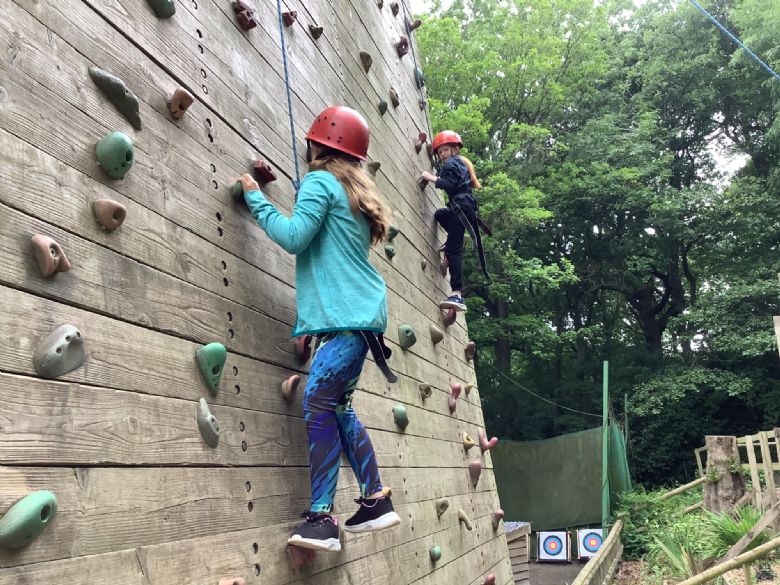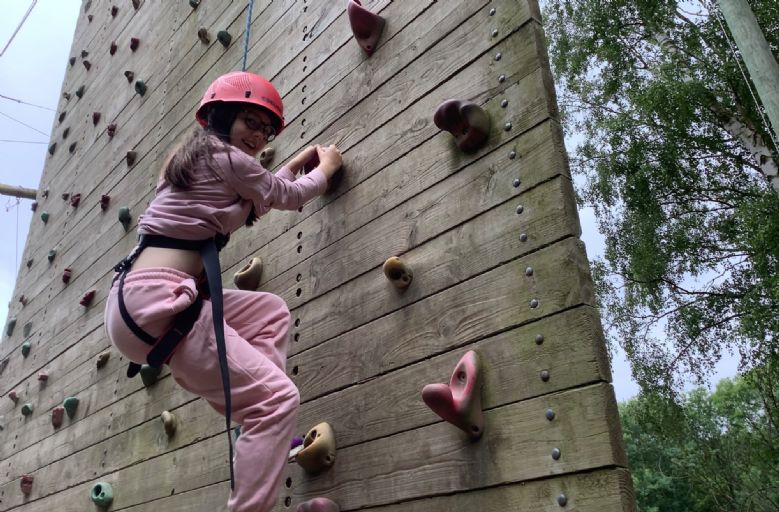 Activity 2 - Night Line and Tunnels
During the nightline, we had to blindfold our partner and guide them around a twisty, turny obstacle course. This took collaboration skills and great, clear communication alongside trust. Some children found this easier than others. Shout out to Michael for guiding me around the course!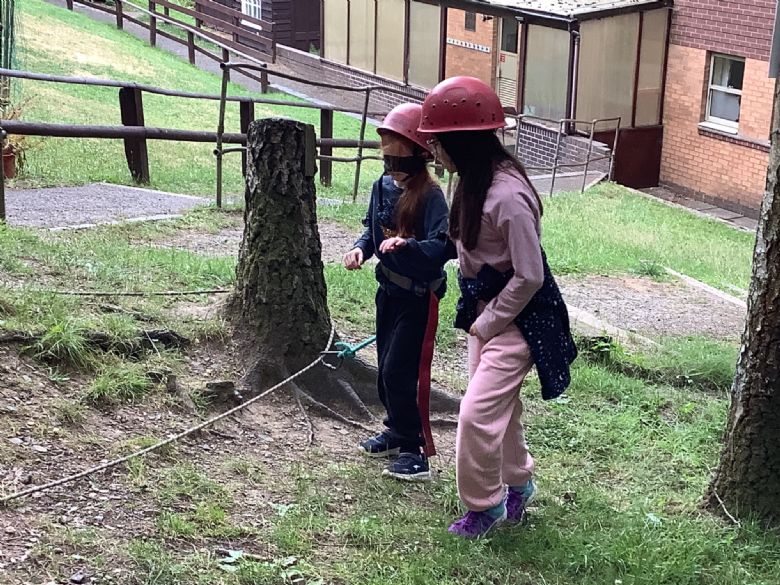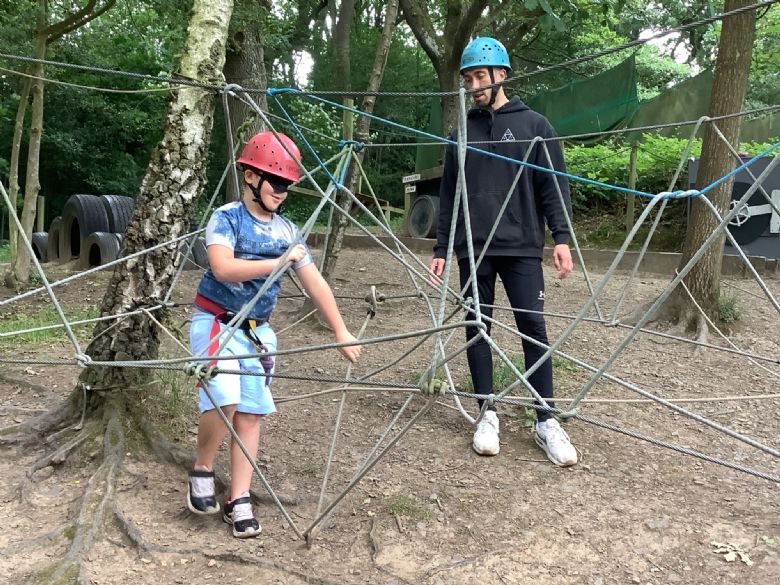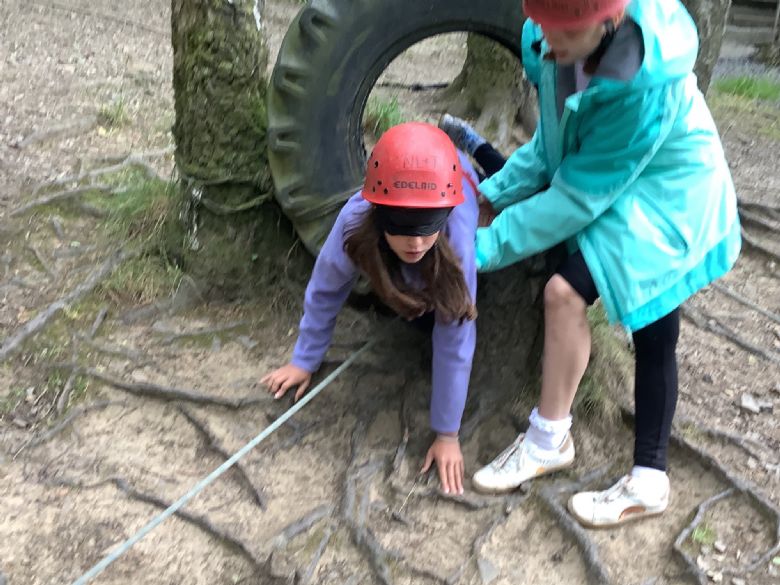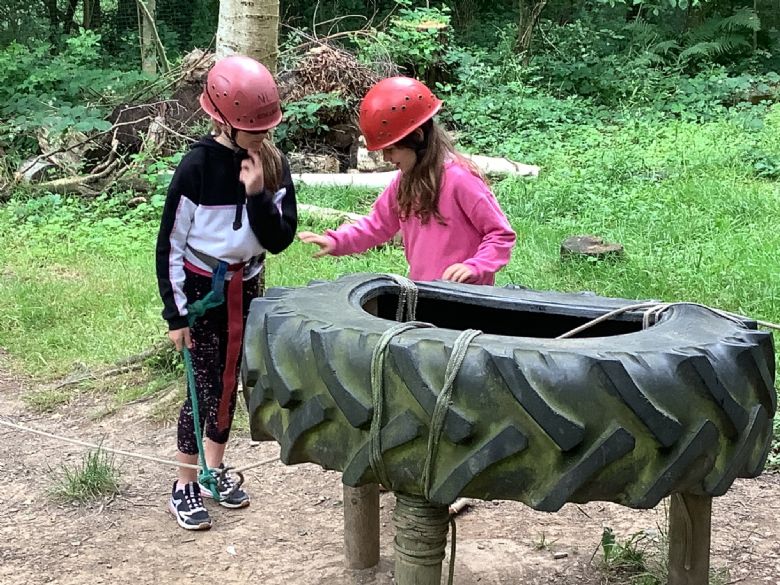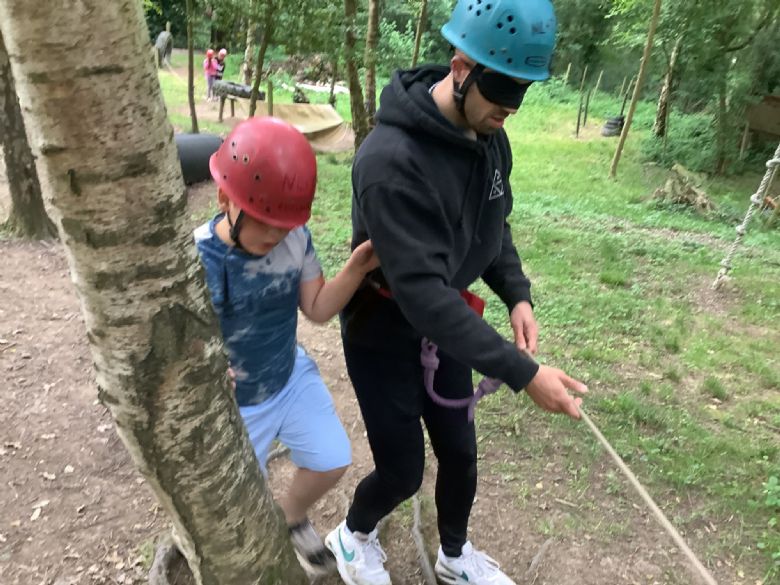 For the tunnels, we had to conquer our fear of a pitch black, winding and confined tunnel!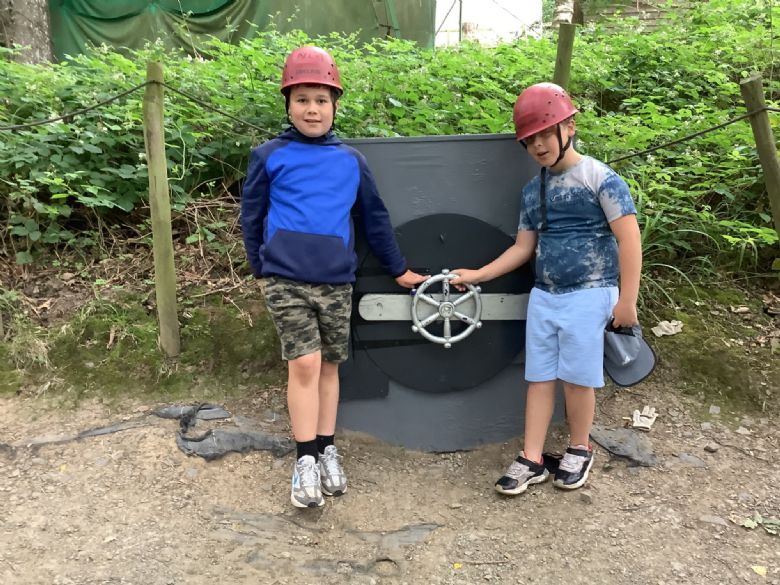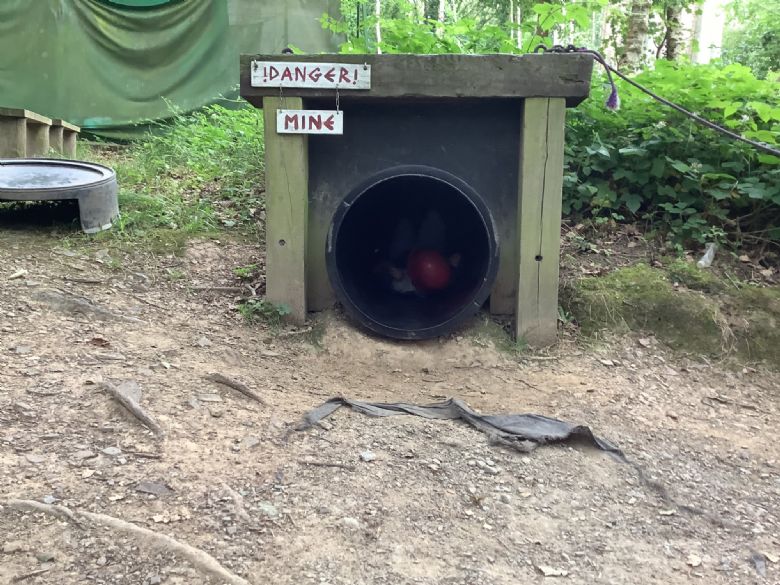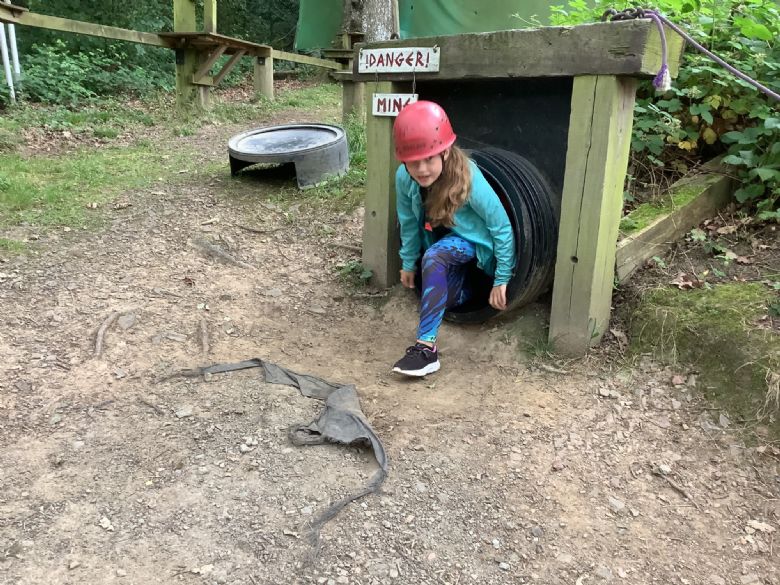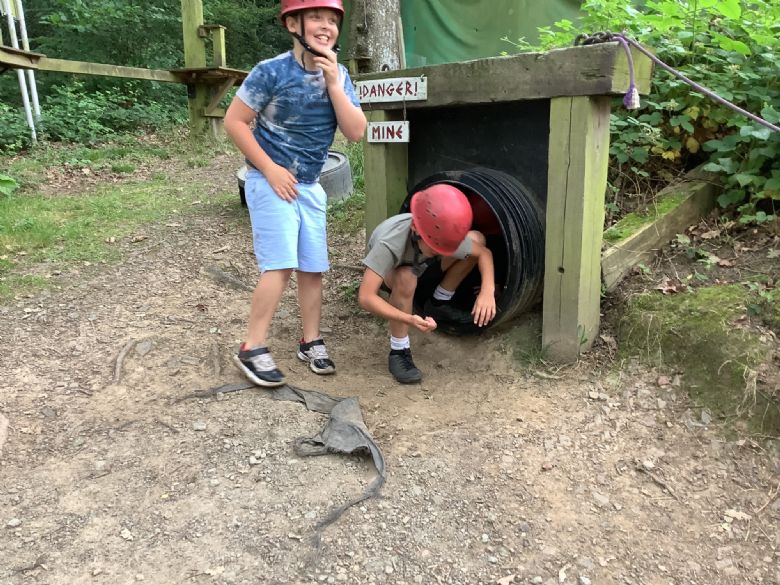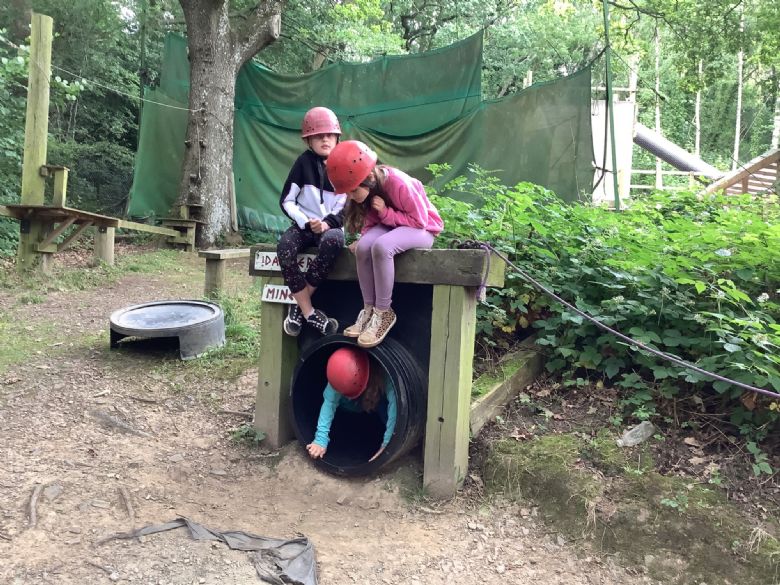 And that concludes the activities on our trip!
I have been so proud and impressed with our absolutely fantastic children. They have done me, Mrs Gibbs, the school, their adults and themselves proud!
Thankyou so much for giving them such a wonderful opportunity and thankyou children for your utter BRILLIANCE!